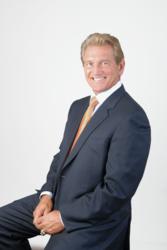 "As a former professional athlete, Joe understands the importance of staying active and living a healthy lifestyle."- Christopher Fey
Dallas, TX (PRWEB) June 22, 2011
U.S. Preventive Medicine® has announced that Joe Theismann, Super Bowl-winning quarterback, is now a spokesperson for the company. Through the partnership, Mr. Theismann will help the company spread its message about the importance of proactive health management and risk prevention.
"U.S. Preventive Medicine is effectively saving lives and supporting the health of future generations by helping individuals identify their top health risks and giving them the advice, tools and encouragement to maintain and improve their health," said Mr. Theismann.
In 1982, Mr. Theismann was elected NFL Man of the Year for his community service and dedication to the health and welfare of children. Staying true to this commitment, Mr. Theismann participates as a member on the Sports Advisory Board of St. Jude Children's Research Hospital.
Mr. Theismann also has a personal connection to preventive health. His father avoided life-threatening complications when a doctor detected a previously unknown abdominal aortic aneurysm during a routine exam. In 2009, Mr. Theismann was part of the Find the AAAnswers campaign, a multi-faceted public education program about the medical condition.
"As a former professional athlete, Joe understands the importance of staying active and living a healthy lifestyle," said Christopher Fey, founder and CEO of U.S. Preventive Medicine. "His past involvement with organizations surrounding various health causes and his new partnership with our company proves his continued commitment."
In addition to his work with U.S. Preventive Medicine, Mr. Theismann holds close ties to the NFL with a career spanning 37 years as a player, analyst and commentator. Currently, Mr. Theismann is co-host on the NFL Network show Playbook and also oversees a popular Washington, DC restaurant that bears his name.
About U.S. Preventive Medicine®
U.S. Preventive Medicine (http://www.uspreventivemedicine.com) is leading a global preventive health movement focused on saving lives and money by keeping people healthy and better managing chronic conditions before they progress. The company has developed The Prevention Plan™, an innovative health management program that is based on the clinical science of preventive medicine: primary (wellness and health promotion to keep healthy people healthy), secondary (screening for earlier detection/diagnosis) and tertiary (early evidence-based treatment to reduce complications and disability). The Prevention Plan™, which is available to consumers and employer groups, identifies each individual's top health risks and designs a customized plan of action to reduce those risks, supported by health coaching, robust online tools and plan-wide challenges with incentives. The company is accredited in wellness and health promotion by NCQA and disease management by URAC.
###