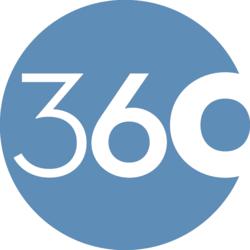 "After three years of decline in office leasing, the worst is behind us," says Andy White, Director of Office Leasing for 360 Commercial Partners.
Irvine, CA (PRWEB) June 22, 2011
360 Commercial Partners, the regional powerhouse commercial real estate brokerage based in Orange County, California, today announced the successful completion of two sizeable lease transactions at 3 MacArthur Place in Santa Ana. The Planning Center, currently located in Costa Mesa, soon will make the 21,070-square-foot, 11th floor penthouse its corporate headquarters. Additionally, LehmanMillet, a medical marketing services firm dedicated to helping innovative companies change the standard of care, will relocate from its current location at Irvine Towers in Irvine to expand their West Coast office into an impressive, 10,441-square-foot space in this premier South Coast Metro office tower.
The transactions are milestones for the firm's leasing assignment at 3 MacArthur Place, bringing the building from 50 percent leased to 91 percent leased in just 16 months under the direction of 360 Commercial Partners' Office Leasing Advisory Director Andy White. The deal also is indicative of a larger trend – the early signs of recovery in Orange County's office leasing market. According to a recent LA Times article, Southern California office tenants signed leases covering more than 5.5 million square feet during the first three months of 2011, a 37% jump from the same period last year.
"After three years of decline in office leasing, the worst is behind us," says Andy White, Director of Office Leasing for 360 Commercial Partners. "We are seeing a significant uptick in activity, especially in larger spaces."
One recent example of this trend included the consolidation of a prominent financial services company from two different buildings in Brea into a 20,179-square-foot office occupying an entire floor at 10 Pointe Drive in Brea. White represented the financial services company in the transaction with landlord Olen.
"Such transactions as the Olen deal demonstrate the appeal of large, Class-A office spaces – which are becoming increasingly scarce and in demand," says White. "Even in these early stages of the recovery, we already are seeing a shift – with tenants no longer as rate-driven as in recent months. Many tenants now are making office leasing decisions based on such factors as the space's role in attracting employees and enhancing their corporate image."
In addition to its top-performing Office Leasing Advisory, 360 Commercial Partners offers its valued clients the expert consult, unparalleled service and unmatched results of an Office Sales/Investment Advisory and an Industrial Advisory. Each advisory is powered by A-level commercial real estate professionals who provide best-in-class representation to landlords, tenants and investors. For more information, please visit 360CommercialRE.com or call 949.296.3600.
###