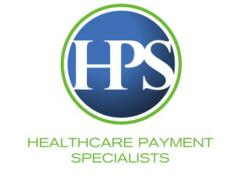 Fort Worth (PRWEB) June 22, 2011
The Healthcare Financial Management Association (HFMA) recently reviewed the Healthcare Payment Specialists (HPS) Medicare Reimbursable Bad Debt Review Service using the Peer Review Process. After undergoing the rigorous review, the HPS Bad Debt offering has again been granted the "Peer Reviewed by HFMA" designation.
"We are excited to receive approval from the HFMA Peer Review Process," said Dave Harrington, President and CEO of HPS. "This evaluation highlights our ability to deliver more reimbursement recovery to our customers, increased compliance and support through the audit where we continue to exceed a 98% recovery rate."
HPS provides a full range of Medicare Reimbursable Bad Debt services from initial bad debt log preparation to retrospective reviews with expertise in crossover, charity and self pay bad debts. HPS's AccuTrack™ software speeds the accurate calculation of additional reimbursement owed to its partner hospitals with direct access to Medicare and Medicaid EDI feeds and use of data analysis engines to make faster and more informed recovery determinations.
For years HFMA members have asked us to identify viable healthcare finance resources and to filter some of the noise in the market place," says HFMA President and CEO Richard L. Clarke, FHFMA. "We see the new Peer Review Process as a powerful opportunity to do just that." Criteria for a product or service to display the HFMA Peer Review mark include high survey scores for:

Enhanced productivity for the individual user and for the customer's organization
Ease of installation and use
Accuracy and reliability
Good value for the price
Excellent technical support and customer service
An overall positive rating from reviewers based on a quantitative scale
Healthcare Payment Specialists (HPS) will exhibit at the ANI: The Healthcare Finance Conference, June 27-28, 2011 at the Gaylord Palms Resort and Convention Center in Orlando, Florida.
Both account and product management executives for HPS will be available at Booth #1704 to discuss their new Collections Recovery Analysis as well as Reimbursable Bad Debt, Medicare DSH, Transfer DRG and Medicare Advantage Shadow Billing including IME/GME, DSH Attestation and HITECH Reimbursement.
About HFMA
The Healthcare Financial Management Association (HFMA) provides the resources healthcare organizations need to achieve sound fiscal health in order to provide excellent patient care. With over 35,000 members, HFMA is the nation's leading membership organization of healthcare finance executives and leaders. We provide education, analysis, and guidance; we lead change and innovative thinking; and we create practical tools and solutions that help our members get results. Addressing capital access to improved patient care to technology advancement, HFMA is an indispensable resource on healthcare finance issues.
About HPS
HPS focuses on outsourcing the "back-end" of the revenue cycle by leveraging deep domain expertise and experience with Medicare and by using proprietary technology that automates many of the processes that have persistent leakage. The combination of human capital and technology enables HPS to find reimbursement opportunities that providers miss and support the provider through audit. HPS also has the market distinction of providing more complete recovery solutions without the need for subcontractors or the use of outside solution providers. Since 2002, HPS has earned substantial credentials as a market leader in it's core solution areas: Reimbursable Bad Debt, Medicare DSH, Transfer DRG and Medicare Advantage Shadow Billing including IME/GME, DSH Attestation and HITECH Reimbursement. HPS completes over 400 Bad Debt logs annually and is the only Reimbursable Bad Debt provider in its space with HFMA Peer Review status.
###