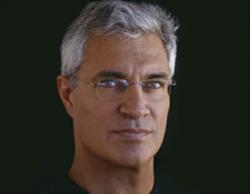 New York, NY (PRWEB) June 23, 2011
Carbon NYC hosted its fourth 2011 Salon Event, featuring keynote speaker, Mr. Louie Psihoyos, followed by an exclusive screening of The Cove held at Core Club. Louie Psihoyos has been widely regarded as one of the top photographers in the world. He was hired directly out of college to shoot for National Geographic and created images for the yellow-bordered magazine for 18 years. His ability to bring humanity and wit to complicated science stories carries over to his filmmaking.
He has also shot for dozens of other magazines including Fortune, Smithsonian, Discover, GEO, Time, Newsweek, The New York Times Magazine, New York Magazine, Sports Illustrated and Rock and Ice. His work has been seen on the Discovery Channel, National Geographic Television and the History Channel. Museums and private collectors around the world have shown Psihoyos' photography.
In 2005, he along with a group of filmmaking environmentalists created The Oceanic Preservation Society (OPS). This Boulder-based non-profit seeks to show the world the beauty and threats to our planet's crucial resource, our oceans.
His first film, The Cove, has won more than a hundred awards around the world, including an Oscar. It has also inspired millions of individuals towards action to save the environment. His next film project, The Singing Planet, looks at the current mass extinction of species caused by mankind.
The Carbon Salon Speaker Series began in 2010 with the goal of bringing speakers from a variety of industries, all leaders in their fields, to share their insights and expertise on a variety of topics from business to international affairs. The Events take place in Manhattan restaurants, chosen for environments that create a relaxed but lively setting, unlike typical business networking events. The Series provides a forum for information sharing and discussion where highly successful and interesting individuals can interact freely.
Past Carbon Event speakers include:

Ed Rensi, Former CEO McDonalds USA
General (Ret) U.S. Army George Joulwan, Former Supreme Allied Commander Europe
Bob Pittman, Founder MTV, former COO of Time Warner Inc.
Jeff Bluestein, Former CEO of Harley-Davidson
Jack Devine, 32-year veteran of the CIA and CEO of The Arkin Group
Jeff Werbalowsky, Co-CEO and Senior Managing Director of Houlihan Lokey
Rich Pzena, CEO of Pzena Investment Management
Carbon is a New York based invitation-only social network of leaders in international business, politics, and the arts. Criteria for Membership are outstanding professional achievement, a strong character and a demonstrated passion for non-work related pursuits, including the arts, philanthropy, technology, sports and leisure. The foundation of Carbon Membership is integrity and a commitment to actively participate in events and support other members professionally and personally. Carbon events give Members unique access to the best that New York City has to offer, while fostering personal and business relationships.
For inquiries, please contact:
Info(at)CarbonNYC(dot)com
Tel: 917-991-8243
# # #