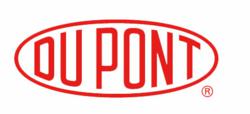 At DuPont we combine a broad set of core technologies to create unique solutions that help our customers solve tough problems.
Wilmington, DE (PRWEB) June 22, 2011
The U.S. patent system is a cornerstone in fostering innovation and creating jobs. DuPont's stake in the patent system is significant. In 2010, DuPont filed more than 2,000 patent applications and was awarded almost 700 U.S. patents, one of the highest totals in the company's history. Given the importance of its patents, DuPont has been a strong supporter of efforts to implement patent reform legislation that will improve patent quality and give the U.S. Patent and Trademark Office (USPTO) the resources it needs to examine and grant patents in a timely manner.
In early March, the U.S. Senate voted 95-5 to pass historic patent reform legislation (S. 23). Among other improvements, the bill includes the adoption of a first-inventor-to-file patent system and reliable funding for the USPTO that will bring budget predictability to this critical agency. "DuPont supported the Senate bill as passed because the changes it makes will harmonize our law with other countries. It will lead to patents on our new inventions being granted faster, improve overall patent quality and increase speed to market of innovative products," said Senior Vice President and Chief Science & Technology Officer Douglas Muzyka.
Recently, the House of Representatives Judiciary Committee voted 32-3 to pass a companion bill, (H.R. 1249), which now will make its way to the floor of the House for further consideration. H.R. 1249 contains many of the same important provisions as the Senate bill, but with several different proposals. "We're optimistic that the House will take up and pass H.R. 1249 in June in a form DuPont can support," Muzyka added. "The future of our patent system is vital to American business, jobs and global competitiveness."
Patents continue to be an engine for growth, a culmination of the discovery and innovation process leading to rich, new offerings for customers and giving DuPont the edge to continue transforming markets and society. "At DuPont we combine a broad set of core technologies to create unique solutions that help our customers solve tough problems," added Muzyka.
DuPont patent filings in 2010 mirrored the company's R&D investment and the pursuit of providing better quality food for all who need it, reducing global dependence on fossil fuels and protecting people and the environment.
In addition to the current legislative activity, the U.S. Commerce Department's Patent and Trademark Office is making a difference to American businesses with initiatives such as their recent Green Technology Pilot Program. This program was created to accelerate examination of patent applications related to the development of green technologies. "This expedited process allowed DuPont to advance patent consideration for our latest discoveries in biofuel research and to stay on track for getting second generation biofuel offerings into the market in 2013," confirmed Muzyka. "Accelerating technologies for alternative fuels has strategic implications for U.S. economic growth, national security and environmental sustainability."
Recently launched patented products provide new revenue streams for DuPont. New products such as DuPont™ Opteon® yf Low Global Warming refrigerant with a lower environmental footprint help reduce impact to the environment. DuPont™ Rynaxypyr® insect control products and Optimum® AcreMax™ corn improve food productivity to feed a growing world. DuPont™ Solamet® photovoltaic metallization pastes increase the efficiency of solar cells, fueling faster and broader adoption of renewable energy. Strong sales of these patented offerings illustrate the importance of patents to the competitiveness of American companies.
DuPont (http://www.dupont.com) is a science-based products and services company. Founded in 1802, DuPont puts science to work by creating sustainable solutions essential to a better, safer, healthier life for people everywhere. Operating in more than 90 countries, DuPont offers a wide range of innovative products and services for markets including agriculture and food; building and construction; communications; and transportation.
Contact:
Tara Stewart
302-774-4335
tara.c.stewart(at)usa.dupont(dot)com
###