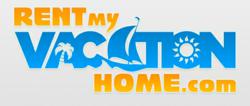 With sales the way they are compared to rentals.To sell a vacation home you need to try a rental service while you try and sell the vacation home" Mr.Jay Kalin CEO
Washington, DC (PRWEB) June 21, 2011
On Rent My Vacation Home for a short time it's completely free to list a home for sale and for rent on 83 major web sites.
One sign of the housing industry's struggles is that fewer first-time buyers are entering the market. The number of first-timers ticked down to 35 percent of sales last month. In healthy times, they drive about half of sales. Now that even first time buyers are renting, the rental market is exploding and those who plan on entering this market should rent as they try and sell to offset the lengthy time it takes to sell your home.
CEO Mr. Jay Kalin said that "With sales the way they are compared to rentals, if you have a vacation home you need to try a rental service while you are trying to sell. Many clients have sold their home using this type of thinking. Until the glut of foreclosures are cleared and people think it's a safe time to buy, it is unlikely that home prices can recover on a sustained basis, therefore renting your home gives you a chance to make your payments while the vacation home is for sale."
The service from Rent my Vacation Home is operating like a Craig's listing service, where it is free to list for rent or sale your vacation home. You use coupon code Google, Bing, Yahoo, Craig's list or Facebook and there is no charge.
Almost all of the major vacation rental web sites do not offer the customer a chance to list their home for sale and rent. Rent My Vacation Home also puts the customer's ad on 83 major web sites while making only 1 listing that goes on all 83 websites with 1 million hits a month. There are 70,000 USA rentals and home sales listed on the site http://www.RentMyVacationHome.com for the summer of 2011. If you need more information please contact Mr. Jay Kalin at 800-699-7684
###