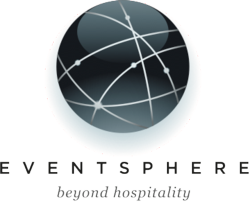 Atlanta, GA (PRWEB) June 23, 2011
"New Director Of Operations Joins EventSphere Team Summer 2011" Housing specialist Allison Abney has been tapped to join the EventSphere team under CEO Todd Lambert where she will sit on the Executive Committee and serve as the company's new Director of Operations. A seasoned veteran, Abney brings more than a decade of industry experience running the gamut from hotel contracting and project management to housing and travel for several high profile clients including onPeak and AmericasMart.
The core team for EventSphere continues to strengthen its ranks with the addition of housing specialist Allison Abney, hand-picked by CEO Todd Lambert to serve as the company's new Director of Operations. "Allison is the ¬¬essential EventSphere employee because she cares about each and every client she serves," says Lambert. "With that partnership mentality we're known for already ingrained in her working style, we knew she'd be the perfect fit for us internally and externally."
As Director of Operations, Abney will be responsible for all aspects of operations and event management across a variety of key business areas for EventSphere—from contract negotiation and event production to inventory management and relationship building. With the needs of EventSphere's rapidly-expanding list of clients, attendees, exhibitors and hotel partners as Abney's main focus, Lambert and his core team of housing experts anticipate an even greater emphasis on unparalleled customer service during her tenure with the company. When sharing her thoughts on this key role within the organization, Abner confided, "I'm ready to provide the ultimate in customer service for our clients with the right balance of creativity and my infamous obsession for organization and efficiency."
Abney launched her career in the hospitality industry working for a full service corporate meeting and special events production company in Atlanta, Georgia. Soon thereafter, Abney enjoyed a successful stint at the AmericasMart, the nation's leading tradeshow organization, as the Hotel & Travel Manager liaison for their fifteen annual markets. Before joining EventSphere this summer, she spent the last seven years with onPeak (formerly Ambassadors) where she began as a Client Services Manager specializing in hotel contract negotiations before transitioning to a senior level position where she served as a departmental Associate Director. When asked to share her greatest professional accomplishment Abner revealed, "I tend to view my career from the standpoint of being in a marathon and not a sprint. Bottom line, my clients have always been satisfied with what I bring to the table in the long term!"
About EventSphere
Headquartered in Atlanta, Georgia, EventSphere delivers a solution-driven and results-proven online housing platform generating both revenue and loyalty. Their boutique model offers clients in the meetings and events industry specialized services across five key areas—SITE SELECTION, EVENT MARKETING, PROGRAM MANAGEMENT, ONSITE FULFILLMENT and ATTRITION MANAGEMENT. With a collective wealth of industry experience totaling nearly 90 years, EventSphere is committed to operating as a dynamic housing company that maintains absolute integrity and ethical behavior, upholds a shared commitment to teamwork and treats clients with respect and honesty.
###