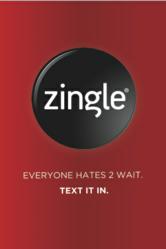 "Teaming with Zingle will make it even easier for our customers to place their orders around the clock when it is most convenient for them."
Del Mar, CA (PRWEB) June 23, 2011
Daybreak Fruit and Vegetable has adopted Zingle text ordering allowing their customers to place orders via SMS text message. Zingle is a stand-alone, wireless text ordering solution that prints out incoming text messages and automatically responds with customizable text messages. Zingle simply plugs into an electrical outlet with no need for a telephone line or for an internet connection. Food service operators and restaurants in and around DFW and East Texas will now be able to order their produce from Daybreak Fruit & Vegetable via text from their cell phones.
Daybreak Fruit & Vegetable is excited to offer this innovative product to their customers that will alleviate phone call frustrations like waiting on hold and busy signals. On the business side, reducing phone orders means less time on the phone and fewer handwritten orders. Customers can now create orders on the fly from their cell phones up until midnight for next morning delivery. Text ordering will streamline the order process for both the customer and the operator.
According to Zingle's founder, Ford Blakely, "Daybreak Fruit and Vegetable is the type of business we developed our product for. They provide an on-demand product which can easily be communicated via text allowing Daybreak's customers the freedom to create orders at any time of day wherever they can use a cell phone."
Lance Logan of Daybreak Fruit & Vegetable believes that "Teaming with Zingle will make it even easier for our customers to place their orders around the clock when it is most convenient for them."
Daybreak Fruit and Vegetable, in Greenville, TX, has been delivering produce to area food service establishments in and around DFW and East Texas since 1975. The business has grown through the years based on a reputation for excellent customer service.
Zingle, based in Del Mar, CA, changes the way customers communicate with their favorite businesses by making it as simple as sending a text. Zingle's text ordering solutions provide the fastest and easiest way for customers to text in their orders. Zingle currently operates throughout the US, Canada and Puerto Rico and provides its texting platforms to restaurants, coffee shops, golf courses and other service-based businesses. Zingle is for customers who hate 2 wait and businesses who hate 2 keep them waiting.
###