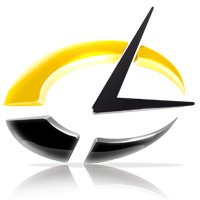 LiveTime supports any operating system, any browser, and any database, plus installs in weeks not months
Newport Beach, CA (PRWEB) June 22, 2011
LiveTime Software, a leading provider of On-Premise and SaaS based Service Management (ITSM) solutions, today announced the addition of Amazon S3 backups for disaster recovery for all SaaS customers. As leading companies increasingly move to LiveTime's public and private cloud solutions they require more certainty that their data remains protected. Amazon S3 provides a highly scalable, reliable, secure and inexpensive way to provide customer assurance beyond the datacenter.
LiveTime can also store data within the EU (Ireland), Asia Pacific (Singapore) or the USA, to address regional regulatory requirements as needed. The Amazon S3 backups adhere to LiveTime's 99.99% uptime requirements for its ITSM solutions. The service is offered at no charge to existing customers (with active service contract), along with existing services, such as Geo-location and localized spell checking.
LiveTime has been able to transform organizations' customer service into agile, knowledge-based service delivery using ITIL v3 best practices. By removing the complex and expensive customization and training normally associated with legacy ITIL products customers are able to implement LiveTime very—within a matter of weeks not months—quickly.
Available On Demand (SaaS) or On Premise (software, hardware or virtual appliance), LiveTime is based on open standards and supports any operating system, any browser, and any database. LiveTime is used by many global 2000 companies such as Lockheed Martin, Verizon, Pricewaterhouse Coopers, Deloitte, and Disney.
About LiveTime Software
Headquartered in Newport Beach, California, LiveTime Software, Inc. is a vendor of cloud based, ITIL service management, service desk and help desk software for medium to large enterprises. Many global 2000 organizations and educational institutions use LiveTime's vendor-neutral solutions to lower their costs and improve customer satisfaction. Founded in 1999, LiveTime Software is a privately held firm with offices in the United States, Australia and the United Kingdom. For more information visit http://www.livetime.com
###