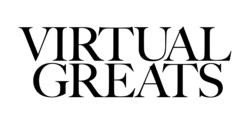 Los Angeles, CA (PRWEB) June 22, 2011
Virtual Greats announced today they will partner with leading footwear brand SKECHERS to produce and distribute branded virtual goods in various online social media destinations. As the leading virtual goods sales and distribution agency, Virtual Greats has already secured distribution for SKECHERS' branded virtual goods with Meez.com and WeeWorld, two top social media sites for teens and women.
A range of both SKECHERS Women's and Men's shoes from the 2011 collection, currently available in stores, will be offered in the online branded boutiques. While this first set of branded virtual goods will be fashion-based, plans for future SKECHERS-branded releases include enhanced avatar performance and fitness levels within the social gaming world, based on SKECHERS' fitness products. WeeWorld launched select SKECHERS assets at the end of May 2011, while SKECHERS-branded products premiered in Meez.com boutiques this month.
"Partnering with Virtual Greats provides SKECHERS with a tremendous opportunity to increase brand awareness and exposure within a targeted online demographic," said SKECHERS president Michael Greenberg. "The SKECHERS-branded virtual goods will be on-trend and allow users to express their own personal style in a virtual setting. From a sales and marketing perspective, it's an exciting avenue for us to explore and we are confident it will be a successful new venture for SKECHERS."
"We are thrilled to expand our partnership with SKECHERS and to broaden our portfolio with a leading global footwear brand," said Dan Jansen, Founder and CEO of Virtual Greats. "The value of branded virtual goods can be seen across numerous categories, including footwear. With our distribution partners we are building additional revenue streams and expanding exposure for our clients, while also bringing a stylish new component to avatars and the greater social media community."
About SKECHERS USA, Inc.
SKECHERS USA, Inc., based in Manhattan Beach, California, designs, develops and markets a diverse range of footwear for men, women and children under the SKECHERS name, as well as under several uniquely branded names. SKECHERS footwear is available in the United States via department and specialty stores, Company-owned SKECHERS retail stores and its e-commerce website, and in over 100 countries and territories through the Company's global network of distributors and subsidiaries in Canada, Brazil, Chile, and across Europe, as well as through joint ventures in Asia. For more information, please visit http://www.skechers.com.
About Meez.com
Meez.com is a fast-growing social entertainment community for teens and young adults that combines social gaming, rich multimedia sharing and MMO mechanics. With over thirteen million registered users and in the top four websites for user engagement, we connect users to one another and to the brands they care about. Additionally, Meez gives advertisers entry to a uniquely targeted, predominantly U.S. consumer audience. Users can join Meez for free, through its ad-supported service, or through a paid subscription for Meez Nation VIP access. Its virtual economy, based on the Meez virtual currency "Coinz," allows users to purchase virtual items and premium, branded items, send gifts and gain entrance to exclusive neighborhoods. Based in San Francisco, CA, Meez is backed by Anthem Venture Partners, Battery Ventures, Draper & Associates and Transcosmos, Inc. For more information, visit http://www.meez.com.
About WeeWorld
WeeWorld, the social engagement platform for teens and women, runs WeeWorld.com and a range of social games and applications on mobile and Facebook. With more than 45 million created through a variety of social platforms, the WeeMee is the #1 portable avatar. WeeWorld social games and applications stay true to the iconic WeeMee style and seamlessly integrate top consumer brands and celebrities via virtual goods and other interactive experiences. The Social Games Advertising Network (SGA), a division of WeeWorld, connects advertisers with more than 60 million teens and women on top Facebook and online social games.
About Virtual Greats
Virtual Greats connects celebrities, artists, intellectual property owners and brands with a new generation of fans and consumers, unlocking value through digital representations of real world content in online communities. The company is the world's leading virtual goods and sales distribution agency and clients include Snoop Dogg, Paris Hilton, Domo, Garfield, Warner Bros. Television, Universal Pictures, the NBA, SKECHERS, Rocawear, as well as many others. With offices in Los Angeles and San Francisco, Virtual Greats helps partners develop new revenues from the complex relationship between content, technology and virtual goods while reaching out and connecting with young audiences in social networks, casual gaming, virtual worlds and mobile applications. For more information, visit http://www.virtualgreats.com
# # #