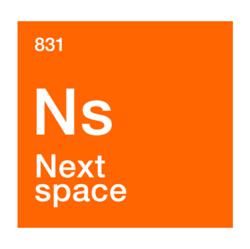 We always knew that the demand for coworking was growing as more workers shifted their work out of the standard office cubes and into coffee shops and home offices.
San Jose, CA (PRWEB) June 22, 2011
NextSpace, the leader in creating workspaces for a new economy, expanded their operations today by opening a new coworking space in downtown San Jose, officially establishing the company as the largest non-franchised coworking company in the United States. The new 3500 square foot location is designed to serve over 100 independent professionals in the San Jose area. San Jose downtown councilmember Sam Liccardo attended the grand opening of NextSpace and spoke about the benefits this new working model will bring to the city.
"NextSpace illustrates that Downtown San Jose is becoming "Silicon Valley's City Center," by providing much needed flexible work space for the regions huge talent base of workers, while inspiring the innovation we're known for and fostering business acceleration. "
Just in 2011, NextSpace has experienced tremendous growth, with the demand for new locations increasing each month. The grand opening of NextSpace San Jose adds to the NextSpace roster of their flagship Santa Cruz coworking space, the newly opened Los Angeles location, and the recently doubled-in-size San Francisco space. All totaled, NextSpace has opened more than 30,000 square feet of coworking space since launching in 2008, providing over 700 independent professionals and freelancers with a flexible, affordable work environment designed specifically for the new, decentralized, mobile American workforce.
Jeremy Neuner, CEO and Co-Founder of NextSpace said, "We always knew that the demand for coworking was growing as more workers shifted their work out of the standard office cubes and into coffee shops and home offices. We also strongly believe in what we call the "NextSpace Effect" – the opportunity for professional growth and business acceleration that arises when our members work next to other brilliant, motivated people with different skill sets from their own. As NextSpace grows, so does the NextSpace Effect, and we are thrilled to be adding San Jose into our community as we become a strong player in theirs."
NextSpace San Jose is open and taking new membership applications immediately. The space is located at 97 S. 2nd Street, Suite 100, at the corner of 2nd & San Fernando. More information can also be found at: http://www.nextspace.us
Useful Links:
NextSpace Website: http://www.nextspace.us
Virtual Tour: http://nextspace.us/take-a-tour/
About NextSpace:
NextSpace, the leader in coworking & alternative workspaces, focuses on providing freelancers, entrepreneurs and small businesses a professional place to work, as well as a creative environment that encourages collaboration among its members. They offer memberships at convenient, desirable office locations in downtown Santa Cruz, San Francisco, Culver City, and will soon be opening locations in San Jose and Silicon Valley. NextSpace provides the innovative physical and virtual infrastructure that freelancers, entrepreneurs and creative professionals need to succeed in the 21st century knowledge economy. Memberships include office infrastructure such as wifi as well as print and fax services and range from shared desk space and personal workstations to full offices. They also offer community activities including brown bag lunch events, guest speakers as well as discounted services through corporate partners and group list-serves across the organization. More information is available at: http://www.nextspace.us
###