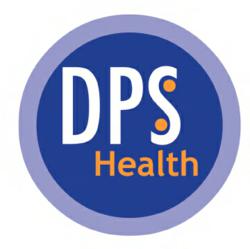 It's a new experience for me to feel such gratitude to a health insurance provider. Offering this program to me makes me think of GEHA as a partner.
Los Angeles, CA (PRWEB) June 22, 2011
DPS Health is pleased to announce that for a third year in a row Government Employees Health Association (GEHA) and Motion Picture & Television Fund (MPTF) have renewed their contracts and agreed to a program expansion of DPS Health's Virtual Lifestyle Management™ (VLM). VLM provides GEHA and MPTF members with a clinically-linked, internet-based, weight management service that helps overweight adults become more active, eat better, lose weight, and live healthier lives.
To enable nurses to more effectively support patient self-management, VLM was first made available to 100 GEHA members participating in the telephonic care management program in 2009. GEHA added VLM to this program to complement existing health plan services and improve patient engagement. To date, VLM has proven to be a valuable tool to help members adopt and sustain a healthy lifestyle while enabling nurses to more efficiently interact with patients. This year, the number of VLM users participating in the telephonic care management program grows to 200.
"With the growing problem of obesity and diabetes, we are always looking for new ways to engage our membership to improve nutrition and manage their weight," said Kathy Ross, GEHA Manager of Care Management. "The VLM product offers another venue for the important and difficult behavior change discussion. The VLM lesson content, involvement of the participant, and timely coaching has been the right combination for many of our members."
In January 2011, GEHA also extended VLM to a broader group so that members who needed coaching but not participating in the care management program could benefit from VLM. GEHA has enrolled an additional 350 members who have a BMI above 30 and at least one weight-related co-morbidity. These GEHA members will be coached by DPS Health who will provide email and chat support to VLM participants.
"I am truly grateful to GEHA for making this program available to me," said GEHA member and VLM user Diane. "It's a new experience for me to feel such gratitude to a health insurance provider. Offering this program to me makes me think of GEHA as a partner by encouraging and actually helping me to have a healthier life."
Since October 2008, VLM has been available to MPTF members to enhance efforts to improve their health. MPTF recruited patients through its regular newsletters and other member correspondence. MPTF's original goal was to sign up 50 members, but after a limited number of outreaches, over 400 expressed interest in signing up for VLM. "VLM provides a 24 hour a day, 7 day a week availability of healthy eating reminders, tracking, education and support for the diet management of our very busy participants," reported Julie Booth, MS, CPHQ, RHIA, Director, Wellness Program at MPTF.
To date, internet-based VLM has proven to be a valuable tool in part because of the varied work schedules of many MPTF members, who toil in the entertainment industry and have long hours on movie and television sets and work behind the scenes. Schedules like these often make it difficult to attend existing face-to-face or telephonic offerings.
"We used to offer on-site weight management classes that were limited to just 15 people," said Nancy Fisher, Supervisor of Disease Management at MPTF. "But most of our members could not attend. With VLM, we have been able to help nearly 600 members and have no need to offer the classes anymore."
"We are extremely encouraged by the success that GEHA and MPTF have seen from VLM. It shows that organizations that embrace new technology and understand their patients will see remarkable results," said Neal Kaufman, M.D., M.P.H., founder and CEO of DPS Health. "As we move forward with these partnerships, we are confident VLM will continue to help healthcare providers better support patients to give them the opportunity to better manage their weight, improve long-term health and reduce healthcare costs."
DPS Health exhibits Virtual Lifestyle Management at the American Diabetes Association's 2011 Scientific Sessions June 24-28 in San Diego at booth #210.
All product and company names mentioned herein may be the trademarks of their respective owners.
About GEHA
As the second-largest national health plan for civilian federal employees and retirees, GEHA provides health and dental plans to almost one million individuals worldwide. GEHA was one of the first insurance carriers eligible to provide coverage to federal employees under the Federal Employees Health Benefits Act (FEHB) of 1959. The FEHB Program contracts with several hundred health insurance plans to provide coverage for over eight million federal enrollees and dependents, including retirees. The company currently offers traditional fee-for-service health plan options with a network of participating providers.
http://www.geha.com
P.O. Box 4665
Independence, MO 64051
(800) 821-6136
About MPTF Fund
The non-profit Motion Picture & Television Fund, headquartered in Woodland Hills, Calif., was founded in 1921 to provide "relief" for those in the film industry who had fallen on hard times. Today, 85 years later, MPTF is a major service provider supporting the health and well being of the entertainment community. Healthcare, childcare, retirement living and social/charitable services are offered with compassion and respect for the dignity of the whole person. More information is available at http://www.mptvfund.org.
About DPS Health
DPS Health, founded in 2004, extends the practice of medicine to meet current and future health threats. The increasing impact of patient lifestyle and disease management behaviors on health outcomes and healthcare costs requires new and improved ways for clinicians to engage and motivate patients to adopt and sustain health promoting behaviors. DPS Health creates software solutions using an innovative, flexible and scalable technological platform (Behavior Change Suite™) that implements research-proven best practices of lifestyle coaching and self-management support. In one example, DPS Health worked with faculty from the University of Pittsburgh to develop the web-based Virtual Lifestyle Management (VLM) service which is based upon the Diabetes Prevention Program (also developed by the University of Pittsburgh). DPS Health is a licensee of this program for delivery through VLM service. In another example of the interventions built on the BCS platform, DPS Health has developed the Physical Activity Data Warehouse™, and the Lifecorder Online™ web applications with the Suzuken Company.
http://www.dpshealth.com
http://www.virtuallifestylemanagement.com
# # #