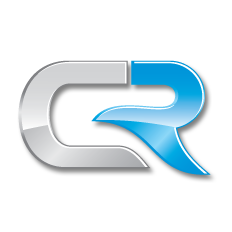 Los Angeles, CA (PRWEB) June 22, 2011
Chrome River Technologies, Inc., a leading provider of expense reporting and invoice automation, has partnered with ALP Consulting & Development to provide customized data exchange services to support the import and export of data between Chrome River and their customer's unique financial systems.
In a collaborative effort, ALP has designed a customized data exchange services suite that interfaces directly with Chrome River EXPENSE and INVOICE – the highly configurable online expense reporting and invoice automation services. The data exchange suite includes the automated transfer of people and matter/project validation lists, routine exports of approved expense items and even receipt image transfers to feed directly from the Chrome River servers into a customer's financial system repositories.
"ALP's extensive knowledge of financial systems, including the Elite financial system for law firms and professional services organizations, allowed them to develop automated and seamless data integration for our customers when they don't have the resources internally to do it themselves," said Dave Terry, Co-founder and COO of Chrome River. "This partnership allows our customers another option for handling these exchanges as ALP has built a platform to schedule and automate these functions on the customer side entirely for them."
Utilizing specialized web services, ALP offers Person/Matter/Project Exchanges for synchronized validation lists, Expense/Invoice Exchanges for the sharing of approved items for payment, Paid Voucher Exchange for returning payment update data for expense reports and invoices, and Image Exchange for the transfer of images into a customer's local repository. Further, ALP also offers customized Single Sign-On (SSO) services to allow users to automatically log in to the Chrome River services without having to provide additional credentials.
"This relationship with Chrome River is a perfect fit for us because it is a natural extension of our continued commitment to providing customized application services for our clients," says Alp Franko, Vice-President at ALP.
About ALP Consulting & Development
ALP Consulting & Development Corp. is focused on the implementation of customized software for financial systems. Since 1986 ALP has been at the forefront of the service firm industry, adapting proven solutions to the direct needs of its clients. With their extensive knowledge of Elite® the team at ALP developed a full suite of customizable products including ALP EBilling, ALP Web Distribution, and ALP Invoice Templates - products built to increase efficiency and maximize resources. Please visit http://www.alpdevelopment.com for more information about the company's products and services.
About Chrome River
Chrome River Technologies, Inc. provides expense reporting and invoice automation solutions that uniquely combine the latest available internet technologies with over 25 years of financial systems experience. Chrome River delivers immediate payback via a "Software as a Service" delivery model that requires no hardware, no software, and no long-term commitment. This unique service is easily configurable to meet the needs of organizations worldwide with complex expense management policies and collaborative approval processes. Additional information about Chrome River Technologies, Inc. and its solutions may be obtained by phone at 1.888.781.0088 or by visiting the company website at http://www.chromeriver.com.
MEDIA CONTACT
Julie Davis
Chrome River Technologies
Tel: 888.781.0088 x701
Email: julie(dot)davis(at)chromeriver(dot)com
# # #