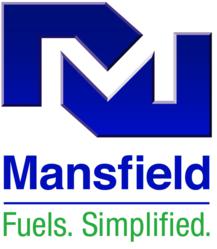 The opening of Mansfield's Calgary office is a response to our current customers' needs as well as an opportunity to serve new customers in the Canadian market.
Gainesville, GA (PRWEB) June 22, 2011
Mansfield Oil Company announced today that it has opened a new marketing office and regional operations center in Calgary. For more than fifty years, Mansfield has served customers in the retail, government and commercial sectors with transportation fuels and fuels services.
"We're excited to announce the opening of our first operations center in Canada," said Mansfield President and COO J. Alexander. "We have many customers who operate in multiple jurisdictions and trust Mansfield as their single source solution for fuel products and services. The opening of our Calgary office is a response to our current customers' needs as well as an opportunity to serve new customers in the Canadian market."
Many of Mansfield's largest U.S. customers for renewable fuels operate in Canada, including local divisions of all the US majors. In addition to renewable fuels, Mansfield supplies many large corporate accounts that can now utilize Mansfield's full range of solutions in Canada.
Tom Warman, Director of Fuel Procurement for FirstGroup America, said, "We are delighted to hear that Mansfield is opening an office in Calgary. Mansfield brings new competition into the marketplace, allowing us to leverage scale across North America. As North America's leading transport operator, FirstGroup America relies on Mansfield to provide comprehensive services including bulk fuel delivery, diesel exhaust fluid, mobile refueling, tank installations, and environmental compliance, maintenance and inventory management services. With an operational office in Calgary, Mansfield has the ability to offer their services in yet another market for FirstGroup America."
Mansfield Canada will officially debut today, June 22, with an open house. Greg Kary, General Manager for Canada, who will lead the Calgary team, stated, "This opening affords Mansfield the opportunity to interact more closely with leaders in the Canadian energy industry. The company currently sells refined petroleum products, biofuels and fuel management services throughout Canada and having a local office was crucial to our success moving forward. With Mansfield's recent entry into the compressed natural gas sector, CNG will also become a major factor in our Canadian offerings. We look forward to developing business around this exciting new product line."
For more information about Mansfield Canada or the open house this afternoon, please contact Greg Kary at gkary(at)mansfieldoil.com or Olivia Wall at owall(dot)mansfieldoil(dot)com.
About Mansfield Oil Company
Ranked as one of the Top 100 privately held companies in America by Forbes and a multiple finalist in the 2009 and 2010 Platt's Global Energy Awards, Mansfield Oil defines the next generation of downstream oil company, delivering a disciplined approach to fuel services nationwide from over 900 supply terminals. Founded in 1957, the company has achieved double-digit growth for three decades. Mansfield Oil focuses on optimizing and controlling fuel-related costs for their customers with local service, nationwide. For more information, visit http://www.mansfieldoil.com.
###