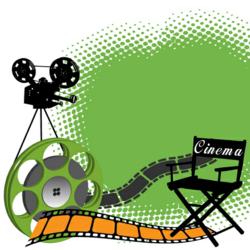 Mr. Carmichael helped me train for and book a 1 year contract role for Disney. He's more than a master coach, he's always there.~ Darrell Britt
Calabasas, CA (PRWEB) June 28, 2011
Get ready Dallas superstars, because Hollywood is coming to you! The Carmichael Acting Studio has just announced they are headed to your way. They are teaming up with top casting director, Helen McCready , and celebrity actor John Marshall Jones, best known for his roles on Smart Guy, John Doe, Still Standing, The Troop and A Dangerous Affair. Mr. Jones is also the producer and founder of Mastering The Audition. This is an intensive workshop taking place in Dallas, Texas on Saturday July 23rd, 2011.
The workshop is designed to seek out talent in the Dallas, TX area and help them acquire the skills and tools needed to be in the T.V., commercial and film business of Hollywood. If you have talent and the desire to pursue a career in acting, now is the chance of a lifetime.
The award winning acting studio that is located just 15 miles north of Hollywood in prestigious Calabasas, CA. Josh Carmichael and his crew would like to give the talented people of Dallas the same opportunities that those in Hollywood receive. This will be an event open to all ages in all categories with talent and varying skill levels. "It is a wonderful opportunity for those with talent in acting and the desire to pursue it further! says studio assistant, Desiree Burgess.
" I get many NEW Actors that come to me after being ripped off by one of those (To good to be true, We will make you a Star Scams) who are taking advantage of individuals that are seriously pursuing a career in the performing arts. We pride ourselves on providing real honest advice with a proven track record, sound direction and training." ~ Award Winning, Actor/Coach, Josh Carmichael.
The Dallas workshop will take place on Saturday, July 23rd from 9 A.M. to 8 P.M. There is a great deal for attendees to learn based upon the itinerary. Expect results from this special event. Some of which are booking tips from celebrity acting coach, select talent will be cast from the workshop, and attendee's will be meeting and working with some of Hollywood's best. The venue of the workshop will be released in the coming weeks.
Casting Director Helen McCready, CSA is one of Hollywood's hardest working casting directors and has cast projects such as It's Complicated, Away We Go, 21 Jump Street, and many more. There will also be some other celebrity guests, such as managers and agents at this wonderful event that will be announced in the coming weeks.
The event workshop is going to be run by Carmichael Acting Studio, founder Josh Carmichael, a veteran actor and coach, who has starred in over 140 national commercial campaigns and spent over 20 years in the entertainment industry in Hollywood, CA. Mr. Carmichael and his studio have won numerous awards in film, theater and television. Come let this amazing team share their knowledge and passion for acting with you Dallas!
For more information, contact Derek Boyd by emailing him at Derek@joshcarmichael.com. All updates will be posted on the website at http://www.JoshCarmichael.com.
###