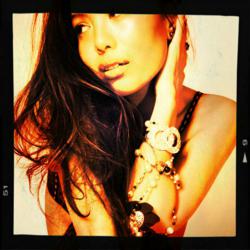 Los Angeles, CA (PRWEB) June 22, 2011
WHO: London Moore & Co and F.A.M.E Los Angeles proudly presents a night at Station Hollywood celebrating DJ SYNCITY's Hollywood birthday bash and will also unveil a live fashion installation presented by The Walter Collection.
DJ SYNCITY is the DJ to the Stars hailing from New York who has headlined around the world from China, Switzerland, and Belgium to Germany. She continuously entertains internationally as well as in the USA for clients such as Calvin Klein, Chaka Khan, EA Sports, Tiger Woods, Adidas, People Magazine, Sean "Diddy" Combs, BMW, Maxim Magazine, NASCAR, Vogue Magazine, Justin Timberlake, Givenchy, Elle Magazine and more. Her familiar face has been seen on MTV & BET Networks. Musically, her strength helms from a mix of Top 40, Indie Pop, Electro House, Disco, New Wave, Rock, Soul, and Hip-Hop.
She has been involved with causes like AVON Walk Breast Cancer, MTV's The Truth Campaign, Ronald McDonald House, St-Jude's Children's Research Hospital and Bahati Pro Cycling Team Foundation. Amongst a few accolades, DJ SYNCITY has earned 4 nominations for the Justo's Mixtape Awards.
DJ SynCity is currently part of the NASCAR Fueling Dreams Tour. She is also in the studio collaborating and producing her mixtape album which includes exclusive songs from 50 Cent, Three 6 Mafia, M.I.A., Blaqstarr, Idris Elba, and more, to be released in August 2011. You can catch her every Monday 7pm PST/10pm EST on "The Vixen Hour", an interactive celebrity livestream mixshow, on DofatTV.com. Past guests include Boris Kodjoe, Derrick Ward, Wynter Gordan, and Yung Berg. For further updates, visit her website http://www.djsyncity.com.
WHAT: DJ SYNCITY Hollywood Birthday Bash! Thursday, June 23rd at Station inside W Hollywood with special guest DJ's including Anthony Valadez and DJ Mr. Best.
WHERE: Station Hollywood inside W Hollywood (6250 Hollywood Blvd, Hollywood, CA 90028)
WHEN: Thursday, June 23, 8:00 p.m. – 12:00 a.m.
Celebrity Arrivals begins at 8:30 p.m., line closes at 10:00 p.m.
Press check in at 6:30 p.m.
Must RSVP: rsvp(at)famela(dot)net
###