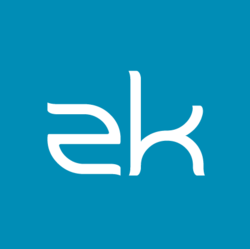 ZK's Pivottable is an embeddable Ajax summarising component for visualising large data sets, bringing the power of spreadsheet's Pivot Table to Java Web Applications.
London, UK (PRWEB) June 22, 2011
At the end of March this year, ZK announced its official release of one of the first true Pivot Tables that is embeddable into Java Web Applications - ZK Pivottable, attracting mass downloads, inquiries, appraisals and has thereafter been receiving favourable reviews from developers all over the world. ZK's Pivottable is an Ajax summarising component for visualising large data sets, bringing the power of spreadsheet's Pivot Table to Java Web Applications enabling developers to take advantage of a ready-made component for demonstrating complex sets of data online.
ZK Pivottable is an Ajax data summarisation component which allow users to take raw data from a flat table – like that from a relational database and organise them by desired categories on columns and rows dynamically and automatically without having to enter any formulae. The power of ZK Pivottable comes in handy and plays an important role in the business world. A typical scenario would be that there is set of business data recording flight ticket sales and the user wishes to identify the sales volume of each sales representative. This can be achieved in the most simple and efficient way by utilising the ZK Pivottable as it is able to sum up all the selling prices per agent, per airline and arrange agents on the row, airline on the column and have them displayed accordingly to each of the sales representatives. Furthermore, ZK's Pivottable is also able to accept multiple fields on columns and rows providing users the ability to categorise data in a more detailed manner.
More powerful features of ZK Pivottable include but not limited to:

Display complex data from any persistent storage into a clean summarized table
Drill down into data at will using expanding and contracting columns & rows
Easily change reports by manipulating a Java model
Fully customizable renderer enabling inclusion of cell rules and advanced rendering features
Sophisticated & automatic paging mechanism capable of handling large amounts of data
Ability to easily add mouse event handlers which supports click, right click & mouse over
With its increasing popularity, eminence and ever-evolving innovation, ZK Pivottable is no doubt one of the best Pivot Tables for Java Web Applications in the greater Java community.
Live Demo
Download ZK Pivottable for free
About Potix
Potix Corporation develops and supports ZK, the #1 Java based Ajax solution on SourceForge.net, the world's largest open source host. Innovation is the most driving force behind the growing Potix. Potix delivered the first Ajax framework to support Java and Android phones, the first embeddable Ajax spreadsheet, and the first to synergize the power of pure Java, markup and scripting languages.
ZK has more than 1,500,000 downloads since its first release in late 2005. ZK is deployed by a large number of Fortune Global 500 companies, including Barclays, Societe Generale, Swiss RE, eBay, Roche, Deutsche Bank, Sony, Sun Microsystems, Audi, EMC and Toyota, providing them with the ability to rapidly create rich Ajax enterprise level applications.
###