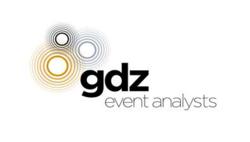 It is a proven fact that if you ask and provide the right events for the right customers you get far more event loyalty leading to fewer no-shows, greater anticipation and enjoyment and therefore more chance of a return on investement (ROI).
(PRWEB UK) 23 June 2011
UK businesses are wasting up to an astonishing £1.4bn a year through unnecessary and avoidable weaknesses in the planning and execution of their corporate events and hospitality programmes, according to leading independent consulting and analysis business gdz event analysts.
gdz estimates that as much as 70% of budgets for corporate hospitality events provide no chance of a return on investment (ROI) at all as a result of poor customer analysis, processes and strategies which can be improved.
To demonstrate this - gdz has developed an online Predictive Event Return Calculator (PERC) which simply and quickly shows how much a particular company using the calculator might be losing. The calculator can be accessed through the website at: http://www.gdzeventanalysts.co.uk
The UK corporate hospitality market is valued at around £2bn per annum, rising to £22bn when conventions, travel and staff incentives are included, so total losses in the sector could be even greater.
"Own interests, high levels of no-shows, poor procurement and low quality customers attending are all contributing to the problem", says gdz's Nick Groom. "In many cases events aren't even paying for themselves, let alone bringing some much needed value. As businesses emerge from the deepest recession in a generation, they are turning to corporate events and hospitality to regenerate growth. It is vital therefore that they are able to realise and demonstrate a return on investment and at the same time be compliant with The Bribery Act 2010 implementation that's just around the corner."
gdz has developed an online Predictive Event Return Calculator (PERC) which simply and quickly shows businesses how much they might be losing and what it could be if changes are made to the way they approach corporate events and hospitality. The calculator can be used free and without registering by visiting http://www.gdzeventanalysts.co.uk.
For further information contact:
Nick Groom
Managing Director
nick(at)gdzeventanalysts(dot)com
01832 720392
07730554014
NOTES TO EDITORS:
gdz background
Nick Groom formally a senior head of sales and marketing businesses in financial services companies founded gdz - an independent corporate events consulting and analysis business. His experience from working for AXA, AMP, Schroder and Legal & General, led him to believe that the science of what makes a great event or series of events, and in particular what drives the ROI (return on investment), is not well understood.
Scientific modelling tools combined with good consulting common sense enables so much more to be achieved in this important area of the sales and marketing budget to improve and understand how real value is created. With the Bribery Act 2010 due for implementation in July 2011 even more compliance and process is now required. Perhaps more importantly we can help to ensure that we don't lose sight of how good corporate hospitality is in relationship building and the winning of new, and retention of existing business.
# # #