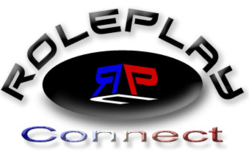 Fair Lawn, NJ (PRWEB) June 22, 2011
RoleplayConnect; serving the needs of casual to enthusiast players offers a one-stop shop for all a player's gaming needs. Through community inspired interaction, RoleplayConnect creates a marriage and fusion of information, buzz, reviews and strategy about video games where players can socialize, learn, share and connect with other video gamers.
RoleplayConnect has created a community where players can come together and share knowledge allowing the audience to explore their passion and love of video games. Providing a full range of options, the journey begins with discovering and learning about favorite titles for PS3, XBOX 360, WII, DS/3DS, PSP, PC and more.
Through exploration of RoleplayConnect's website, locating games of interest is very easy as well as enjoying safe, secure, convenient and competitive prices for new or used game needs. Enjoy quick fulfillment and low lead times via multiple US distribution locations delivered through reliable domestic carriers such as UPS or FedEx.
After purchasing with RoleplayConnect, create a free profile to share many game interests. Ask a question and get the answers needed to improve future gameplay. Message one another and share photos and videos of gaming exploits. Join groups, share activities and collaborate with each other. Setup events and other get togethers through RoleplayConnect's easy to use social networking tools.
Additionally offer to help one another by addressing gameplay questions or sharing information about favorite titles to be eligible for additional rewards and discounts for becoming involved.
Gamers interested in learning more can visit http://www.roleplayconnect.com. From now until July 23rd, visit RoleplayConnect's Facebook group at http://www.facebook.com/RoleplayConnect and enter to a win a choice of a $50 PlayStation Network Gift card or XBOX Live 12 month Gold Starter Kit. No purchase is necessary, valid for US residents only.
# # #