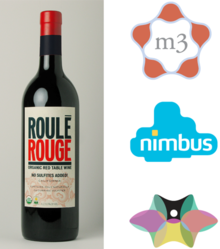 Verdeo is poised to provide clients regionally and nationally with top flight design and creativity
St. Augustine, FL (PRWEB) June 24, 2011
Design consulting firm, verdeo announces the expansion of their staff to accommodate the rapidly growing book of clients that seek identity services, green product initiatives, strategic design services and more from a forward-thinking firm. The verdeo model is focused squarely on creativity and innovative ideas from a body of talent that is unprecedented in the industry.
Verdeo has amassed a vast network of creative associates and resources and recruited top talent in the areas in which they focus, which include branding and identity marketing, design consultancy, green initiatives and more. Combined with the years of industry experience from the consultants and designers, this expansion is a natural progression toward making these boutique services more widely available.
"Verdeo is poised to provide clients regionally and nationally with top flight design and creativity," states Buster O'Connor, Director of verdeo, who alone has more than 30 years of experience in design services. Now with both an East and West coast location and top talent leading the way, verdeo is ready to push the envelope even further in creative marketing solutions.
Creativity first is the main tenant of verdeo, working with the marketing departments of medium to large corporations, entrepreneurs, and agencies. The companies that seek the services of verdeo are looking for highly charged, creative solutions to enhance, expand, and drive more revenue from their marketing initiatives. When creativity and solid industry experience are combined, the result is not only an innovative solution; it is also founded in principles that lead to success.
"Our strengths come from years in the design business coupled with an eye for not just trends but solid movements in the cultures of business communications and societal wavelets" adds O'Connor.
For more information about the identity services, green initiatives, or other design consultancy services offered by verdeo, to read customer case studies, or get in touch, please visit verdeo.tv.
About verdeo:
Buster O'Connor is the director of verdeo and has over 30 years of experience in design. Verdeo is an innovative design consultancy that focuses on creativity first to launch the most successful and forward thinking campaigns in identity services, product design, green initiatives, and more.
###