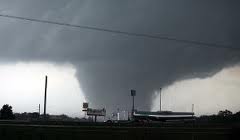 Tornadoes in Alabama Leave Therapists and Patients in Need of Help
Newton, MA (PRWEB) June 23, 2011
In the wake of the tornadoes and floods that have destroyed many homes and communities throughout the United States, clinicians are asking for strategies to support patients with real loss and for approaches for treatment providers to remain resilient while giving care. On June 1, Dr. Edmund Neuhaus, founder and CEO of Atheneum Learning, delivered the webinar entitled, "Control What You Can Control: Cognitive Behavioral Therapy--CBT for Extreme Life Circumstances" for more than 80 clinicians associated with the Adult Clinical Services of the Alabama Psychiatric Services. This webinar was broadcast across the state of Alabama to psychiatrists, psychologists, social workers, nurses, and licensed mental health providers.
There is a much broader need than we realize. Numerous states have been devastated or impacted by severe storms, flooding and hundreds of tornadoes, but we tend to focus on the loss of housing and schools, and the devastation of personal property. Even more severe are the emotional turmoil, the fear, and the difficulty coping with what has happened and what comes next. States most severely impacted include Alabama, Missouri, Mississippi, Arkansas, Missouri, Iowa and Illinois but there was also significant damage in Texas, Oklahoma, North Carolina, South Carolina, Virginia, Kentucky, Louisiana, Ohio, and Massachusetts.
Most Effective Help We Can Give in Times of Great Stress: Dr. Neuhaus' webinar focused on Cognitive Behavioral Therapy (CBT), a highly effective, evidence-based treatment approach for people suffering from a wide range of problems, including depression, anxiety, life stress, and trauma caused by extreme life circumstances. Clinicians work actively with their patients to identify problems, set concrete goals, and monitor progress session by session. During this process, patients are educated about their reactions to the stress and the problems it causes, which leads to the core element of CBT: teaching patients coping skills that help them improve their daily functioning and enhance their sense of connection to their families, friends, and the larger community.
Dr. Neuhaus also emphasized the importance of clinicians monitoring their own stress reactions when working with patients who have suffered major trauma, a factor often overlooked in the field. He highlighted specific methods of self-care to help clinicians sustain healthy professional and personal functioning. The company, Atheneum Learning, is offering to make the recorded webinar available to provider members of organizations serving a population affected by these natural disasters.
Download Slides from the Webinar
Atheneum Learning
Atheneum Learning creates and delivers programs for medical providers, patients and their families to improve behavioral health outcomes. The company is based in Newton, MA and was founded in 2008. For two decades the Founder and CEO, Edmund C. Neuhaus, PhD, ABPP, has designed CBT training curricula and trained hundreds of psychology interns, post-doctoral fellows, psychiatry residents, and graduate students. He is an Assistant Clinical Professor of Psychology at the Harvard Medical School and former Co-Director of Psychology Training at McLean Hospital. Dr. Neuhaus also directed McLean's Behavioral Health Partial Hospital Program for many years, which treats patients with mood, anxiety, and personality disorders, with an additional specialty program for borderline personality disorder. Atheneum Learning offers "Flexible CBT," a 20 CEU/CME online CBT training course that is available for psychiatrists, psychologists, social workers, nurses, and licensed mental health providers.
###