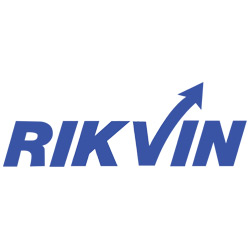 Using our services, companies can be incorporated in just one day
(PRWEB) June 23, 2011
The Marshall Islands in the Pacific Ocean, comprising of 29 atolls and five islands, offer attractive financial benefits for companies, including exemption from income, personal and corporate taxes. Additionally, there is no capital gains tax and no annual reporting and auditing requirements for businesses that are registered there.
"Using our services, companies can be incorporated in just one day," says a Rikvin spokesperson. "There's quite a range of criteria and documentation required for the setting up of an offshore incorporation and we specialise in guiding clients through this intricate process, quickly and efficiently."
A Marshall Islands IBC does not have a minimum capital requirement, and is constituted by a minimum of one shareholder, one director, and one company secretary. Both directors and shareholders can be natural persons or corporate entities. All three individuals can be of one individual or separate, be of any nationality, and they can reside anywhere they choose.
Rikvin advise that Marshall Islands incorporation is particularly beneficial for foreigners who are looking for a tax-free banking option from which to run their business accounts, including setting up a PayPal merchant facility. Their incorporation package includes assisting with the set-up of an internationally recognised offshore bank, such as HSBC, Citibank or Standard Chartered, and they also help clients to establish a brokerage account with Saxo Capital Markets in Singapore. Clients are provided with a registered address in the Marshall Islands at no extra cost and a range of virtual office services in Singapore are available such as Mail Forwarding and Dedicated Phone Line.
Other features of the service involve international tax planning, inheritance and estate planning and straightforward advice about the benefits and options available to businesses. "Because Marshall Islands is not under the Organisation for Economic Co-operation and Development (OECD) radar, they are presenting a corporate jurisdiction that is secure and long-term," says Rikvin. "Marshall Islands doesn't have a tainted "tax haven" reputation."
Our offshore incorporation services start with a Marshall Islands free name check service. You can submit two proposed business names for assessment, and we will revert back to you within a few hours with the outcome.
About Rikvin.com:
Rikvin offers company incorporation for global entrepreneurs. Established in 1998, Rikvin specialise in Singapore Company registration, offshore company incorporation, Singapore immigration work pass related matters and related corporate services. Those wishing to incorporate a Marshall Island company can contact Rikvin at http://www.rikvin.com.
# # #