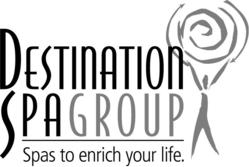 Destination Spas allow you to be you. You can do as much or as little as you like. Choose from six classes a day or pool and hammock time. It's up to you and what your body needs," added DSG Executive Director Debra Koerner.
Lexington, KY (PRWEB) June 23, 2011
Need a break? From the stressed-out looks that are common in households, offices and doctor's offices, the answer is a resounding yes. Stress.org reports 62 percent of Americans have work-related neck pain, 44 percent have stressed-out eyes and 34 percent report trouble sleeping at the end of a work day. Want to take back your life this summer? Head to a Destination Spa.
With 24 locations from Phuket to Illinois from which to choose, all Destination Spa Group® members offer a complementary balance of fitness, healthy cuisine, life-enhancing programs and relaxing spa services. "Wellness is within reach for everyone this summer," said DSG Executive Director Debra Koerner. "There are Destination Spas that cater to families, ones that welcome girlfriends, and spas that are perfect for solo stress relief. The lessons learned from just a few days at a Destination Spa will transcend this summer and lead you on the life-long path to less stress and more happiness."
Natural health & wellness expert Koerner pulls from her vast Destination Spa rolodex to highlight key opportunities for de-stressing this summer:
1. Grab your girlfriends… earlier this year, Woman's Day highlighted Destination Spas as a great resource for girlfriend getaways, to which Koerner replies, "Destination Spas are one of the few places where you can completely detach and de-stress. And, who doesn't love a day filled with exercise, healthy food, spa treatments and your best friends?" Great examples of trips for girlfriends include Yoga Week at the Oaks at Ojai in August, Women's Weeks at The Golden Door, and taking the girls to Thailand for experiences at Six Senses Sanctuary Phuket and Chiva-Som
2. Or, grab the kiddos… if it's easier for you to relax with the kids around to share their love, there are theme weeks for families at some Destination Spas. For example, Canada's Echo Valley Ranch invites families to saddle up. Kids and teens experience activities from catching trout to roasting s'mores around a fire, while parents have spa treatments and connect over a leisurely dinner
3. Better yet, try a solo wellness break. "Destination Spas allow you to be you. You can do as much or as little as you like. Choose from six classes a day or pool and hammock time. It's up to you and what your body needs," added Koerner. A great example of a meaningful solo trip is Green Mountain at Fox Run's Young Women's Program. Offered throughout the summer, this program is designed for women from 18 to 24 who find it difficult to maintain an ideal weight
4. Cook something up. From Canyon Ranch, Lenox; to Lake Austin Spa Resort; and Red Mountain, kitchens are sizzling this summer. Culinary classes and schools from renowned chefs help you master cooking skills for the whole family. From ways to connect with local growers, to making healthy food taste and look amazing, culinary journeys will engage spa-goers in creating a culinary party back at home
5. Get your hike on. Dig out those dusty (or hardly used) hiking shoes from the back of the closet! From hikes in British Columbia with Mountain Trek to treks in Mexico with Rancho La Puerta and in Vermont through New Life Hiking Spa, summer is the time to explore Mother Nature's bounty. Fun fact: When hiking a comfortable two miles per hour, a person weighing 150 pounds will burn 240 calories in one hour. Even more calories can be burned by increasing speed. (Source: American Hiking Society)
To find details on the spas mentioned as well as all 24 members of DSG, please visit http://www.DestinationSpaVacations.com or call 888.772.4363.
About Destination Spa Group®
Only a select group of spas follow the tradition of the true Destination Spa – where the total environment is dedicated to health and life enhancement. Representing 24 spas, Destination Spa Group® is a membership organization dedicated to educating the public about the unique wellness and self-improvement opportunities of Destination Spas. More details on http://www.DestinationSpaVacations.com.
###