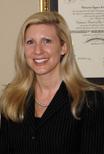 Manassas, VA (PRWEB) June 28, 2011
The Reed Law Firm, P.L.L.C. announces it has opened its doors and a new office to serve its family law and personal injury clients in the Manassas, VA area. The new office is located at 9242 Mosby Street, Suite B in Manassas, near the Prince William County Courthouse.
The Reed Law Firm, P.L.L.C. was founded by attorneys Richard Reed and Vanessa Reed as a joint effort to better serve clients in the Manassas, Virginia area. Attorneys Richard and Vanessa Reed both left their individual firms to open this new office and combine their legal experience to better assist their current and potential clients.
In a day and age where society values efficiency over substance, The Reed Law Firm, P.L.L.C. concentrates on providing high quality professional services with a personal touch. Priding themselves on superior expertise, individualized attention, and cost effective representation, the attorneys at The Reed Law Firm understand the importance of getting to know their clients as well as their unique legal needs.
The Reed Law Firm is a general practice law firm. Their areas of practice include:

Criminal Defense
Personal Injury
Workers' Compensation
General Litigation
Making the decision to hire a lawyer can be a difficult one. Often, an individual may not know whether they need a lawyer until they talk to one. Understanding this fact, The Reed Law Firm, P.L.L.C. offers low cost initial consultations for a variety of legal matters.
The lawyers at The Reed Law Firm, P.L.L.C. have more than 17 years of combined experience. For more information about the firm, please go to http://www.reedlawva.com or call 703-530-8810.
###