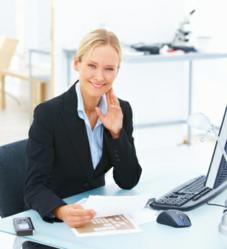 Media, PA (PRWEB) June 23, 2011
With the healthcare revenue cycle process continually growing more complex and challenging, Healthcare Administrative Partners (HAP) continues its commitment to delivering high-quality medical coding services and solutions to its clients. To further demonstrate its ongoing dedication to excellence and value, HAP is proud to announce that its coders have received AAPC specialty certifications in addition to their standard coding credentials.
Lynn Hefflefinger has earned her Certified Emergency Department Coder (CEDC) credential. For the past six years, Lynn has been a medical coder, specializing in emergency medicine. She has gained a reputation for being an accurate and efficient specialty coder who can help clients reduce their denials and accelerate their reimbursements. Lynn is also an AAPC-Certified Professional Coder (CPC).
Jeanette Seesholtz has earned her Certified Interventional Radiology Cardiovascular Coder (CIRCC) credential. Jeanette is also a CPC and an ACMCS-certified Physician Coding Specialist (PCS). Medical coding for interventional radiology (IR) is a very hot, in-demand market. Her impressive list of sought-after certifications and extensive medical coding experience make Jeanette a valued IR coding expert.
Jennifer Redline has received her Certified Professional Medical Auditor (CPMA) credential. Jennifer is also a CPC and a PCS-certified coder. She has 15 years of medical coding experience and has been performing coding audits as a quality assurance function to ensure compliance with industry standards.
"Our employees have a wealth of experience and knowledge in medical coding within the most challenging specialties. These certifications, in addition to our ongoing commitment to quality assurance, add value that will be delivered directly to our clients in terms of accuracy and compliance." – said Brian Effron, president of Healthcare Administrative Partners.
About HAP
Healthcare Administrative Partners (HAP) is a leading provider of revenue cycle outsourcing solutions for healthcare providers. The company delivers complete billing, coding, and practice management consulting services to independent practices, academic practice plans, and other healthcare providers. HAP cost-effectively addresses the growing need to manage the complex business issues related to the practice of medicine by delivering solutions that help providers optimize revenue, improve cash flow, control costs, and minimize compliance risks. For more information, visit http://www.hapusa.com.
About The Certifications
CEDC - this medical coding credential was developed by a team of leading ED coding professionals. It includes: 1) The ability to read and abstract physician official notes and procedure notes to apply correct ICD-9-CM, CPT, HCPCS Level II and modifier coding assignment; 2) Evaluation and management (both the 1995 and 1997 Documentation Guidelines); 3) Rules and regulations of Medicare billing including (but not limited to) incident to, teaching situations, shared visits, consultations and global surgery; 4) Coding of surgical procedures performed by ED physicians such as thoracentesis, laceration repair, fracture care, foreign body removal, etc.; 5) Coding of moderate sedation; 6) Time-based coding; 7) Medical terminology; 8) Anatomy and physiology.
CIRCC – this medical coding credential was developed by expert interventional radiology physicians, technicians, coders and billers. Interventional radiology coding and charging error rates are known to be high for this radiology subspecialty. The CIRCC helps validate this additional level of education, knowledge and expertise required by the individuals who work in the complex and specialized area of interventional radiology and cardiovascular coding and charging.
CPMA – this medical auditing credential ensures a good understanding of: 1) Knowledge of medical documentation, fraud, abuse and penalties for documentation and coding violations based on government guidelines; 2) Coding concepts; 3) Scope and statistical sampling methodologies; 4) Medical record auditing skills and abstraction ability; 5) Quality assurance and coding risk analysis; 6) Communication of results and findings; 7) The medical record.
Contact Information
Barbara Conrad, Director of Marketing
Healthcare Administrative Partners
bconrad(at)hapusa.com
Telephone: 610-892-8889, Ext. 241
###