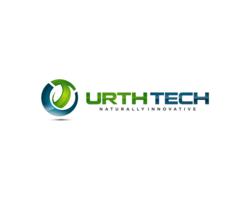 Foodborne illnesses are preventable and outbreaks of monumental proportions like the ones we're now experiencing are unacceptable in the 21st century
Farmington Hills, MI (PRWEB) June 24, 2011
The recent E. coli outbreak in Europe has killed 24 people and sickened thousands, including four suspected cases in the United States. And as experts the world over scurry to find the cause of these potentially fatal E. coli infections, UrthTech is asking 'what are the people who produce these foods doing to lessen their exposure to such harmful germs?'
Most producers use chlorine bleach to deter pests post-harvest, while some prefer acids, ozone, radiation and others; but still 48 million people (1 in 6 Americans) get sick, 128,000 are hospitalized, and 3,000 die each year from foodborne diseases according new estimates from the Centers for Disease Control and Prevention (CDC). UrthTech—an innovator in environmentally preferable antimicrobial treatments—is urging produce and other food manufacturers to look beyond the outmoded methods and materials they use and to seek out more advanced technologies to help reduce their exposure to foodborne pathogens.
"Foodborne illnesses are preventable and outbreaks of monumental proportions like the ones we're now experiencing are unacceptable in the 21st century", argues Dr. Aziz Awad, UrthTech's Director of Product Development. "We have an environmentally responsible, food-grade product which can potentially save the food industry hundreds of millions of dollars a year without changing the manufacturing process, just the tools used". In a study performed at the University of Illinois, a derivative of UrthTech's Urth™ technology achieved a 6log10 reduction of E. coli O157:H7 and E. coli K 12 in 30 seconds on fresh spinach without affecting the integrity or color of the leaves. These studies indicate that the product is far more effective than all the sanitizing techniques currently used in the food industry. "With our technology, we can better assure people that food products washed with our formula can be a source of enjoyment and nourishment rather than a breeding ground for deadly germs." Explains Dr. Awad.
UrthTech is looking to break into the food manufacturing industry but is still looking for the most economical way to help. "We're looking to friends and partners in the various aspects of food manufacturing to lend us some insight on how and where to apply our technology" explained Robert George Jr., President of UrthTech. "We answered the question 'does the product work?', and now we just have to find 'where'."
It is important for consumers to remember that food, no matter what precautions are taken, can carry illness-causing bacteria; but, it's up to those people in the industries that produce, transport and ultimately sell you those foods who need to begin pushing to improve their methods of keeping deadly bacteria at bay.
For more information about UrthTech or the Urth™ technology, visit http://www.urthtech.com or contact the company at info (at) urthtech (dot) com or (248) 855-0033.
About UrthTech, LLC.
UrthTech is the leading developer of environmentally responsible antimicrobial products and specialty edible oils. With an emphasis on innovation, the company's research focus is on healthful solutions to the world's most pressing sanitary and nutritional concerns. Its proprietary Urth™ technology is utilized in such product lines as UrthPRO™, which is used primarily for water damage restoration, mold remediation and disinfection of commercial facilities. UrthTech is privately held with headquarters in Farmington Hills, MI. For more information, please visit http://www.urthtech.com.
###