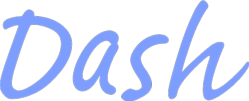 Philadelphia, PA (PRWEB) June 27, 2011
With the iconic iPad in the crook of their arms, today's teachers – for the first time – have easy mobile access to high-quality, comprehensive digital teaching content, tools and support specifically designed to take advantage of the powerful new mobile tablet device capabilities to prepare and deliver effective instruction.
Pearson's new Dash on iPad app for Teachers gives educators mobile access to point-of-use teaching strategies, content information, training resources, engaging videos, lesson plans, discussion topics, test questions and answers, interactive tutorials, and personalized student information — all integrated through a user-friendly touch screen interface.
At the International Society for Technology in Education's (ISTE) annual conference, Pearson School's head of Mobile Learning Deb Bonanno, said today, "Never before have we been able to empower our educators the way we can now with mobile tablet technology. Devices like iPad allow us to re-imagine how we support teachers in their work, how we can design content, and innovate new teacher productivity tools." She added, "Dash on iPad supports teachers during lesson preparation and active teaching in an unprecedented manner by giving them mobile access to the information and tools they need, designed specifically for the touch screen mobile tablet device."
Dash directly aligns to Pearson's digital instructional programs and eTexts, and increases instructional efficiency to help improve student achievement. Available first for Pearson's new middle grades social studies programs, myWorld Geography and myWorld History, Dash provides all the teacher content and tools needed to successfully implement the myWorld programs. Additional Dash apps will focus on the implementation of the Common Core State Standards.
Marie Coover, a middle school teacher in Riverside, CA, has run a 1:1 laptop and technology-based classroom for the past 10 years. She said, "Dash has all these resources - everything I need to plan and teach. They're right there, and all connected. It's easy to cater to different learning styles, and whole class, small group, or 1:1 instruction. This is the most excited I've been, and the best I've seen!"
And Donna Semones, a middle school teacher from Henry County, VA noted that "When students are active, they're engaged, and when they're engaged, they're going to be more successful. Dash helps me continuously connect with my students and keep the pace moving so students are supported and maintain interest."
"We're offering a portable teacher support system that is always on and always available," Bonanno said. "We've redesigned our content and materials, and invented new tools to support teachers, so that from one single place they can easily access teaching tips, strategies and content information while they take notes about a student, create a seating chart, or see performance information," Bonanno said.
Teachers will download the Dash app from the Apple App store.
To learn more, visit the Dash website.
About Pearson and Mobile Learning
Pearson is leveraging the power of mobile technologies to add new dimensions to core instructional programs, deeply engage student learning with interactive new content, and enhance instructor effectiveness through new tools that provide point-of-use teaching support and access to up-to-the minute performance data. Our comprehensive range of solutions address both educator and student needs, seamlessly complement our world-class digital, print or blended instructional programs, and offer increased value to customer investments by extending content and services to new mobile devices that are always on, always available, and uniquely personal for educators and students alike.
Contact: kate(dot)miller(at)pearson(dot)com – 1.800.745.8489
# # #