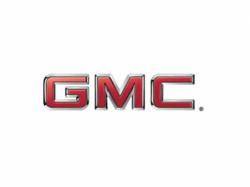 Mansfield, OH (PRWEB) June 24, 2011
America Sings the community based choral festival is coming together with GMC to help spread the word for their 2011 summer singing series. The America Sings competition will feature more than 100 singing groups who are vying for a $10,000 prize. Joyce Choice, the leading Buick and GMC dealer in Mansfield, Ohio is proud to partner with a community based company, as Joyce Buick GMC values the importance of community.
Beginning the end of June and running until the end of summer, the competition will feature videos submitted by singing groups by all over America. GMC will work with video on demand providers to air the local singers in their local communities. The shows that air will feature behind-the-scenes extras, such as interviews with the singers and inspiring stories.
"This is a real grass roots show, from the recruitment of the singing groups to our ability to provide localized content for affiliates," said Lisa Delligatti, GMC senior vice president, affiliate sales, in a statement. "Our ability to pull this all together stems from our long-time relationships with the local church communities as well as our strong ties to the music industry."
The series will be hosted by Dancing with the Stars winner and 98 Degrees band member Drew Lachey, a man who will be able to offer insight and related singing tips to the young singers. The singers entering the contest become involved in community events that benefit charities. It may be one event, but the impact will last so much longer.
GMC works to involve itself in the community on an active basis. From America Sings to its new catalog featuring GMC vehicles in the community, GMC prides itself on that involvement. Joyce Buick GMC shares a strong belief in community involvement, and continues to grow this belief in the Mansfield, Ohio community.
###