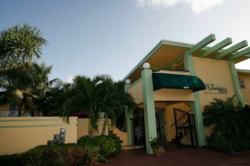 This has been the greatest gift to all of us. As we continue to take it day by day we see a big change in our daughter. Our two meetings with Jennifer have taught me so much, not only about her but what I need to work on for myself. Your program and staff
Deerfield Beach, FL (PRWEB) June 23, 2011
Looking for the right drug rehab can be difficult, however finding one that matches your budget is often times even more tasking. Florida House Experience was started just over a decade ago with a mission to provide consistent, quality, long term treatment to addicts and alcoholics at an affordable cost. Recently, the Founders and Staff of Florida House Experience celebrated their tenth anniversary.
Addiction and alcoholism have proven to be on the rise in recent years and it affects approximately 10% of the United States population in one form or another. Additionally, public awareness has grown dramatically with the explosion of media about many celebrities and several popular television shows.
Before and throughout the trend of traditional drug rehabilitation, Florida House Experience has remained innovative in their approach to treating addiction with specialized programs such as: gender specific treatment, dual diagnosis, professionals program as well as an encompassing family program. Kelly, a parent of a former Florida House patient said: "My family and I are so grateful to the Florida House and all the employees, especially Jennifer Lorey. This has been the greatest gift to all of us. As we continue to take it day by day we see a big change in our daughter. Our two meetings with Jennifer have taught me so much, not only about her but what I need to work on for myself. Your program and staff is the best I've seen and I have seen quite a few. "
"Additionally, what sets us apart from so many other treatment programs is that we are CARF accredited and we offer a multiphase program that enables the individual to reintegrate at their own pace back in to a normal life" says Clinical Director Robin Moustafa. "Our location and credentials as well as our staff's dedication to recovery from addiction and alcoholism provides for the safest and most comfortable start in one's new journey."
In addition to being an affordable drug rehab, Florida House also accepts many major insurances. For further information or questions about helping yourself or a loved one in to a treatment program, you can call direct at (866) 421-6242 or visit their website: http://www.FloridaHouseExperience.com
The Florida House Experience is a nationally recognized and CARF accredited all inclusive, gender-specific drug and alcohol treatment facility and sober living community. Our vision is to help struggling addicts and alcoholics achieve the immense potential that a sober life can offer. Licensed by the State of Florida's Department of Children and Families (DCF), we employ a team of highly qualified, licensed clinical and medical professionals dedicated to providing the most complete and comprehensive array of clinical services across the continuum of care.
###