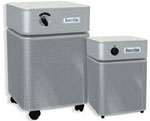 This is one of the worst wildfire seasons in recent memory which is terrible for allergy and asthma sufferers
Atlanta, GA (PRWEB) June 24, 2011
Massive wildfires in Texas, Arizona and Florida are combining to create the worst wildfire season in recent memory. These wildfires are significantly polluting the air with smoke, ash and other noxious fumes. If inhaled, this polluted air can be problematic for those already suffering from allergies, asthma and other breathing diseases. AchooAllergy.com is offering a temporary 20% discount off select air purifiers to help those affected by the wild fires, smoke and polluted air.
The toxic smoke from these wildfires contains volatile organic compounds, carbon monoxide and soot. If inhaled, this toxic smoke can create dangerous and problematic health concerns. People with allergies and asthma and those with a history of respiratory problems including emphysema, COPD, etc., should take action to avoid inhaling this smoke and in more severe situations, should not expose themselves to the polluted air.
AchooAllergy.com recommends that people in the vicinity of the polluted air caused by the wildfires do the following:

Stay indoors as much as possible.
Keep all windows and doors closed and seal any gaps.
Avoid smoking, painting and doing anything else that could release noxious odors into the home.
Designate the room you spend the most time in as a clean room, usually the bedroom, and put a high quality air cleaner in the room. AchooAllergy.com offers a wide assortment of air purifiers and is currently offering 20% off select filters to help those affected by the wildfires, smoke and polluted air.
Run the air purifier on the highest fan setting.
Focus on one room for an air purifier to operate correctly, not an entire house or apartment.
Those interested in consultation on their specific air pollution problems or needing help selecting the most appropriate air purifier for their needs should contact an AchooAllergy.com product expert. Through a brief discussion about the particular environment, product experts can recommend the best air purifier fit.
AchooAllergy.com focuses on allergy and asthma relief products for a healthy indoor environment for both the commercial and residential markets. A pioneer in the field of allergy relief and air quality, AchooAllergy.com provides a comprehensive line of air purifiers, HEPA vacuums and allergy relief bedding as well as detailed product information, product comparisons, and customer reviews.
Contact:
Cade McDonald
AchooAllergy.com
800-339-7123
http://www.AchooAllergy.com
###