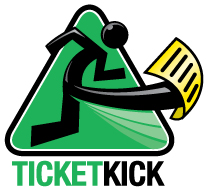 No one likes dealing with the court...we make the process easy and stress-free for them so they can successfully fight their ticket and save a lot of time and money.
(PRWEB) June 28, 2011
Recently, TicketKick's President and Founder Greg Muender, was interviewed by Anchor/Reporter Jim Patton of San Diego 6 news station, who presented an interest in how TicketKick's services can help people who get a traffic ticket, particularly the expensive red-light camera tickets. Mr. Muender welcomed the opportunity to talk to the local news reporter to inform more California drivers of what their options are when they receive a traffic ticket. TicketKick's interview is scheduled to air sometime in July on San Diego 6 News.
TicketKick utilizes the trial by written declaration, which allows drivers to contest their ticket through the mail. They find that not many people are aware of this option, and many end up paying their ticket off before they realize they can easily contest it without going to court. TicketKick's goal is to help educate drivers of their options, and give them the tools they need to represent themselves successfully for a low cost including a money back guarantee, and with no court appearance required.
Mr. Patton of San Diego 6 was keenly interested in TicketKick's success with red-light camera tickets, with thousands of tickets being issued monthly in San Diego alone and in about 70 other cities throughout California which cost drivers about $500 each violation. TicketKick's specialty lies in red-light camera defense, preparing comprehensive, customized written defenses for drivers in California who receive these costly camera tickets. Their written defenses are based on hundreds of hours of legal research and public findings on individual reports of red-light camera intersections and cities. "Believe it or not, most cities in California are not in full compliance with all the aspects of the law regarding red-light camera systems." said Greg in a follow-up interview. With red-light camera systems being the center of a state-wide controversy of whether or not cities should be operating the cameras and issuing tickets, TicketKick continues to help several hundred people every month defend themselves against these high-priced tickets, and is seeing more and more get dismissed by the courts because of legal issues within the cities' contracts with the camera companies and well researched technicalities. "We are seeing an increase of red-light camera cases get thrown out," Greg acknowledged, "and in fact, we're seeing more and more cities dump the cameras altogether, which is something to be said about the whole system."
TicketKick helps drivers with other common violations including speeding tickets, stop sign tickets, cell phone tickets, and most other traffic infractions, and offers a money back guarantee of their defense fee if the customer's case does not get dismissed or reduced. In addition to helping drivers fight and win their traffic tickets, TicketKick aims to educate and inform the public with free consultations, while providing outstanding customer service to help ease the process of dealing with a traffic ticket.
"It was our pleasure to interview with Mr. Patton of San Diego 6 news, because the goal here is help even more drivers become aware of what their rights are in California, and give them the tools they need to defend themselves when they are looking at fines as high as $1000 for some violations," Greg responded. "No one likes dealing with the court, and a lot of people get overwhelmed and avoid the court all-together which causes serious problems later. We make the process easy and stress-free for them so they can successfully fight their ticket and save a lot of time and money."
TicketKick is a registered Legal Document Assistant in California, providing self help services in traffic ticket defense, with a similar service model to companies such as LegalZoom and E*Trade. TicketKick works with attorneys in California in developing their defenses, which utilize many different arguments and tactics. TicketKick's goal is to help people get their traffic tickets dismissed, and although not every customer will win their case, TicketKick offers a refund of their defense fee for most violations if their customers are found guilty. TicketKick representatives can be reached at (800) 580-1902, at http://www.ticketkick.com, or at questions(at)ticketkick(dot)com.
###