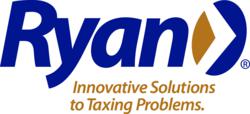 Austin, TX (PRWEB) June 23, 2011
Ryan, a leading global tax services firm with the largest indirect tax practice in North America, today announced that the Firm's Austin, Texas office was ranked 14th on the Austin Business Journal's 2011 Best Places to Work list. Each year, the Austin Business Journal releases the Best Places to Work list, recognizing Central Texas businesses and organizations based upon rigorous evaluations of workplace policies, practices, and demographics, combined with comprehensive employee surveys measuring work environment, culture, and employee pride and satisfaction. Ryan was one of only 60 businesses that were honored from the more than 170 companies nominated based on their outstanding reputations for workplace climate and employee commitment.
In August 2008, Ryan launched myRyan, an innovative work environment that changed the measurement of work performance from hours worked to results achieved. The Firm rolled out myRyan as a major culture shift designed to reach even higher levels of client service and employee satisfaction. Since its inception, myRyan has delivered tremendous dividends for the Firm, its clients, and its employees. Ryan has dramatically improved employee retention and satisfaction, while demonstrating solid year-over-year revenue growth. Most importantly, Ryan employees have achieved the highest client satisfaction ratings in the history of the Firm, while enjoying the freedom to meet the competing demands of work and life.
"We are honored to once again be named to the list of Best Places to Work in Austin," said G. Brint Ryan, CEO and Managing Principal of Ryan. "We are committed to empowering Ryan associates with incredible flexibility and work-life balance, and they are responding with superior results and an unwavering commitment to client service."
About Ryan
Ryan is a leading global tax services firm, with the largest indirect tax practice in North America and the seventh largest corporate tax practice in the United States. Headquartered in Dallas, Texas, the Firm provides a comprehensive range of state, local, federal, and international tax advisory and consulting services on a multi-jurisdictional basis, including audit defense, tax recovery, credits and incentives, tax process improvement and automation, tax appeals, tax compliance, and strategic planning. In 2010, Ryan received the International Service Excellence Award from the Customer Service Institute of America (CSIA) for its commitment to world-class client service. Empowered by the award-winning myRyan work environment, which is widely recognized as the most innovative in the tax services industry, Ryan's multi-disciplinary team of more than 900 professionals and associates serves many of the world's most prominent Fortune 1000 companies. More information about Ryan can be found at http://www.ryan.com.
# # #