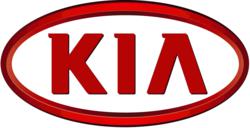 Joliet, Illinois (PRWEB) June 24, 2011
Bill Jacobs Kia- the leading Kia dealership in Joliet, Illinois is happy to announce that Kia has a new spokesperson, Blake Griffin of the Los Angeles Clippers. Kia Motors America has been heavily involved with the National Basketball League over the years ranging from many different promotional and sponsored events. To add to this the NBA has just signed a deal with the NBA star, who last winter won the Sprite Slam Dunk Content by leaping over a brand new Kia Optima.
Blake Griffin, the Los Angeles Clippers star who slammed home the dunk, will be the new official global spokesperson for Kia Motors. Griffin will appear in ads, marketing materials, attend promotional events, as well as other activities. He joins pro golfer Michelle Wie as the only Kia spokespersons.
Bill Jacobs Kia is excited to see Blake Griffin join the Kia team. Kia sales are on the rise and any promotional pieces about the Kia name can only mean good things as Kia moves forward.
###