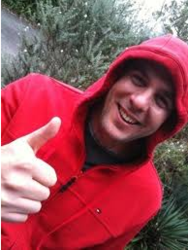 Sydney, Australia (PRWEB) June 23, 2011
With Facebook close to hitting 700 million users worldwide, major advertising companies are preparing for a radical change in their ad campaigns. According to a news report on USA Today, advertisers will be spending their efforts on Facebook, targeting the vast population of users through sponsorships, banners, videos and animated ads. Aussie internet marketer, James Schramko, and author of the highly acclaimed FastWebFormula Live Event series discusses the current trend.
"Global access to the internet is rapidly climbing, and we, business owners around the globe, should adapt quickly to these trends" explained online business expert James Schramko, "back in 2004 nobody imagined that Facebook would topple existing social media channels like MySpace, and yet here we are, just like I told my students in last year's FastWebFormula 2 event."
A study on TNW (The Next Web) predicts that the number of Facebook users swelling up to a billion by the end of 2011 is a likely and foreseeable possibility. As of now, roughly 10% of the world's population has already signed up with the largest social networking giant and will continue to rise in the near future, as developing countries are rapidly gaining access to the World Wide Web.
The only real barrier between Facebook and millions of other potential consumers is the availability of high speed internet (or rather the lack thereof) and restrictions in their regions.
The number of users in China, for example, despite government efforts to block access to Facebook, has risen to around 520 thousand – an estimated 334.70% growth over the last six months. With a population of roughly around 1.4 billion people (according to 2010 China Census), the Chinese Republic represents a staggering 19.34% of the world's population, followed closely by India at 17.47% in the 2011 census, which is slowly growing as well.
"These "yet-untapped" countries, as they develop and gain access to the internet, will provide enormous opportunities for business growth" says Mr. Schramko, "as their floodgates slowly open to social media networks, the best way to communicate with our new prospects will be through websites like Facebook, available in 70 or more languages, and will probably increase as the need arises."
James Schramko has been hosting live 3-day seminar events called FastWebFormula for the past two years where he, and several other online business experts from all over the world, discuss and share modern internet marketing strategies based on popular trends – just like the rise of today's social media networks.
"We've predicted this would happen. My associates and I have covered various strategies on this in FWF2, back in October last year, and if you are looking to learn more about it, join us at the FastWebFormula 3 Live Event which will be held in Queensland, Australia. See you there!" –James Schramko
For more information in advertising and media trends visit http://www.FastWebFormula2.com and http://www.FastWebFormula3.com
About FastWebFormula Series
Live internet marketing seminars hosted by renowned business expert James Schramko, where he and several other business experts, talk about current trends and modern internet marketing strategies. FastWebFormula 2, held in October 2010, was a huge success. This year's FastWebFormula Live Event will be the third installment, and is to be held in Queensland on October 28, 29, and 30.
About James Schramko
Former General Manager of a Mercedes-Benz dealership in Sydney, Australia, Schramko started SuperfastBusiness 6 years ago. James has since become one of the most sought-after Internet Marketing Coaches in the world. Author of the tremendously successful Traffic Grab as well as the FastWebFormula live event series, James provides search engine optimization services to hundreds of clients around the world.
###