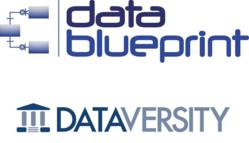 Studio City, CA (PRWEB) June 28, 2011
Dataversity, the online educational portal for data management professionals, is proud to announce a new partnership with Data Blueprint, the industry-leading data management and IT consulting firm founded by Dr. Peter Aiken.
The two companies have combined their experience and expertise to launch a continuing series of online webinars focused on important topics in data management today, including data profiling, data governance, non-tabular data, virtualization, meta-processing, data integration, modeling and a host of others. The focus of this venture is to deepen the information available on Dataversity, to expand access to the ever-changing field of data management and to help acolytes and IT Professionals further develop their skills.
"Dataversity's vision is to give the Data Management industry a full online educational portal," said Tony Shaw, founder of Dataversity. "We provide a centralized location for training, certifications, webinars, news and other important information that Data Management specialists need. Our new partnership with Data Blueprint is another piece of the puzzle that adds further value for the customers of both our companies and others working within the field."
Data Blueprint empowers organizations to gain more value from their data assets through customized solutions that improve business decision-making. Founded in 1999, Data Blueprint has origins at Virginia Commonwealth University. Data Blueprint offers a full suite of services, including data assessments, data management, data solutions and data education. Their methodologies have improved clients' data quality, reduced implementation costs and decreased time-to-market for strategic IT projects.
Dataversity was officially launched at the Enterprise Data World Conference in 2011 and continues to grow with astonishing speed. Dataversity's portal offers educational solutions for all businesses or industry professionals seeking knowledge and expert advice on their data governance needs. Members gain greater access to the portal's archives, leading advice within the industry, an extensive knowledge base and they get discounts for many of the resources offered.
The current schedule for upcoming joint Dataversity and Data Blueprint webinars is:
July 12 - Data Warehousing, Analytics, BI, and Meta-Integration Technologies Webinar
August 09 - Managing non-tabular Data: Document & Content Management Webinar
September 13 - Metadata Management Webinar
October 11- Data Quality Engineering Webinar
November 08 - Data Management Technologies Webinar
For more information on both companies please visit their websites: dataversity.net and datablueprint.com.
Dataversity webinars offered through this partnership are $99 and Dataversity members receive a 15% discount.
For advertising opportunities or to list a job on Data Job of the Day, please contact info@dataversity.net
###