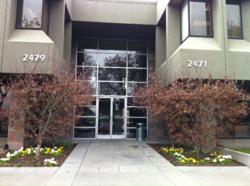 We are building on more than three decades of accomplishment and are energized by this exciting venture.
Palo Alto, CA (PRWEB) June 24, 2011
Palo Alto Staffing Services, a leading full-service staffing provider for Bay Area companies, recently announced it has launched a new technology services division under the name: Palo Alto Staffing Technology. The addition is a direct response to the changing landscape for technical talent resulting in market demand for Information Technology (IT) experts in the Bay Area. The company named a strategic team to lead the division.
The Technology services division focuses on providing contract and contract-to-hire IT talent for the entire software development lifecycle. Common positions include: Project Managers, QA Professionals, Software Developers, Technical Writers and Helpdesk Analysts. New clients already tapping the Palo Alto Staffing Technology services include a $500 million healthcare company and a local communications startup.
The two-person leadership team heading Palo Alto Staffing Technology includes:

David Chie as Chief Operating Officer. Chie joined Palo Alto Staffing Services in 2010 and has more than 10 years of diverse operations, business development and technology expertise including most recently serving as the Business Development Manager for Harvey Nash USA. Chie also brings an international perspective having held leadership positions for companies in Australia.
Tina Bhatia as Senior Technical Recruiter. Bhatia is a seasoned industry professional with recruitment experience in the U.S. and Asia Pacific. She previously served as Senior Recruiting Specialist/Program Manager at Amazon.com.
"For 33 years, Palo Alto Staffing Services successfully served Silicon Valley's finest companies by understanding their unique talent needs. Today, we are leveraging that legacy as a trusted market leader to recruit top Technology talent for dynamic roles in these exciting companies, as well as with new clients in need of Technology expertise," said Cathy Searby, Chief Executive Officer of Palo Alto Staffing Services. "We are building on more than three decades of accomplishment and are energized by this exciting venture."
Palo Alto Staffing Technology will operate out of the same offices as Palo Alto Staffing Services, located at 2471 Bayshore Road, Palo Alto, California.
About Palo Alto Staffing Services
Palo Alto Staffing Services is the full-service staffing specialists for the Bay Area, delivering flexible solutions, market insights and recruiting expertise at the speed of business. Serving as a trusted advisor, Palo Alto Staffing Services places top caliber candidates into contract and direct roles across the full spectrum of corporate operations, from HR and Finance to Technology and Marketing. To learn more about Palo Alto Staffing Services and the technology offerings, visit http://www.wehiretech.com.
# # #