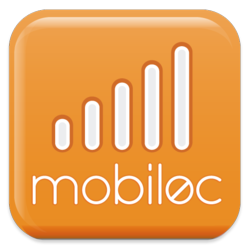 The life you save may be your own.
Dallas, TX (PRWEB) June 23, 2011
In February, MobileLutions introduced a free consumer app for the Blackberry and Android. As of today, we now provide a free iPhone app to do the same type of functions. In addition to the free app, a paid app is also available to block more than texting; all apps the consumer may be distracted by, such as Twitter, Facebook, Instant Messaging, Email and Browsing are blocked while the phone is in motion. The paid app includes the ability for a passenger to unlock the phone while the vehicle is moving. The apps are available in Blackberry World, Android Market and iTunes App Store. The $4.99 price for the app is a one time charge. There are no subscription fees.
Larry Eppard, co-founder said, "think of MobiLoc as a padlock around your phone while the phone is in motion. When the phone stops, the lock is automatically removed and all information is immediately accessible. I believe people want to do the right thing, they just need a little help."
MobiLoc is an app pushed over the air to smartphones to temporarily suppress texting, emailing, web-browsing, phone calls and more — while the vehicle is in motion. When the vehicle stops, the smartphone returns to normal status and all suppressed messages can be retrieved. The technology is available to consumers wanting to ensure family members are driving safely by restricting phone use while they are behind the wheel.
MobileLutions is a leader in providing software solutions to prevent distracted driving accidents and reduce corporate and personal exposure from this risk. In March, 2011, MobileLutions released MobiLoc 2.0 — the second generation of its vehicle accident avoidance technology. To learn more, please visit http://www.MobileLutions.com
###