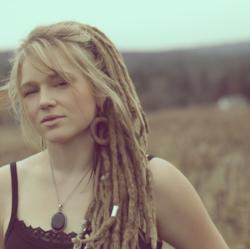 Scottsdale, AZ (PRWEB) June 23, 2011
Salt River Pima-Maricopa Indian Community - Salt River Fields at Talking Stick hit a homerun with spring training and now going to do the same in the music world with their first main stream concert for the Independence Day Music Festival presented by Bashas' and Miller Lite on Sunday, July 3rd, 2011. Country musician and star of NBC's new hit TV series The Voice, Blake Shelton, will headline the show. Joining Shelton will be FOX's own American Idols, Crystal Bowersox and Casey James. Following the musical performance the largest fireworks show valley will light up the summer sky.
Gates for this event will open at 5:00 pm with live music kicking off at 6:30 pm when former American Idol contestant Casey James takes the stage. Fellow Idol star Crystal Bowersox will follow James at 7:35pm, with country music star Blake Shelton taking the stage at 8:45pm. Ticket prices start at $15 and can be purchased online at saltriverfields.com or ticketmaster.com.
Blake Shelton, one of the "most versatile of contemporary country singers" (The New York Times) and is the reigning CMA Male Vocalist of the Year. The country superstar's latest single "Honey Bee" is off his forthcoming album, Red River Blue set for release on July 12. The single follows Shelton's three consecutive No. 1 hits: "Who Are You When I'm Not Looking," "All About Tonight" and "Hillbilly Bone." Shelton's latest CD, LOADED: The Best of Blake Shelton debuted in the Top 10 on the country charts, adding Shelton into an elite group of artists who have charted three records in one year (among those are Garth Brooks, Kenny Chesney and Alan Jackson). Shelton has eight No. 1 hits and has not had a single peak outside the Top Ten since 2007.
Crystal Bowersox finished as the second place finalist in the ninth season of American Idol last year. Following her time on Idol she signed with Simon Fuller's 19 Entertainment and Jive Records. Since that point she has released both her debut single Up to the Mountain and her debut album Farmer's Daughter. View Farmers Daughter video.
Casey James joined Bowersox on the ninth season of American Idol, finishing as the third place finalist. Following his time on the show James joined the rest of the Idol Top Ten on the American Idols LIVE concert tour and has opened for country music duo Sugarland on the March 2011 leg of their Incredible Machine Tour.
About Salt River Fields at Talking Sticks
After experiencing the most successful Spring Training season in MLB history, with 359,308 fans coming through the gates to watch the Arizona Diamondbacks and Colorado Rockies, Salt River Fields is excited to break into the concert scene and provide fans a unique opportunity to see a show in the East Valley.
Salt River Fields at Talking Stick is located on a 140-acre site near the Pima-Loop 101 Freeway and Indian Bend Road. It is the first Major League Baseball Spring Training facility built on Native American land. Surrounded by some of the most beautiful views in all of baseball, the complex is owned by the Salt River Pima-Maricopa Indian Community (SRPMIC) and is the newest entertainment venue included in the "Talking Stick" brand as it joins Talking Stick Golf Club and Talking Stick Resort.
# # #