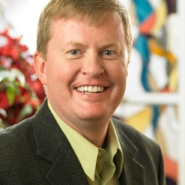 Cleveland, OH (PRWEB) June 23, 2011
Notable for introducing VASER Shape and VASER Liposelection® to the state of Ohio, Dr. Paul Vanek has become the new, staple plastic surgery expert on WKYC's "It's About You." This Greater Cleveland plastic surgeon now has the ability to communicate his professional perspective and knowledge on various plastic surgery-related topics on Cleveland, Ohio's largest television network.
WKYC, an NBC affiliate station, airs "It's About You" on Saturday mornings at 10:30 a.m., eastern standard time. Making his first appearance as a plastic surgery expert last Saturday, June 18th, Dr. Vanek gave viewers the chance to learn about his philosophy and get a visual tour of his practice at that time. During his premiere episode, he also talked about VISIA® Complexion Analysis and showed images of patients whose skin was assessed using this technology, as well as provided details about his exclusive skincare line, Vanek Cosmeceuticals.
Enthused about this new media opportunity, Dr. Vanek will appear on at least 10 consecutive episodes of "It's AboutYou" as an expert plastic surgeon. Giving a preview of the additional topics to be discussed throughout the series, Dr. Vanek says he will be covering "Vaser liposelection, laser energy and facial rejuvenation, stem cell transfer and the use of platelet-rich plasma (PRP), post-weight loss body contouring, eyelid rejuvenation, and rhinoplasty."
Due to Dr. Vanek's extensive experience in a diverse range of surgical as well as non-surgical procedures, his new media role will benefit viewers who have unanswered questions and desire a cosmetic enhancement. It offers them momentary thought-provoking information; data that can be more delved into during an initial consultation at his Mentor-based practice.
The consultation is a crucial first step for prospective patients. During their visit with Dr. Vanek, patients will become educated regarding their cosmetic options. He works closely with individuals in order to understand their goals and create an effective personal care plan.
In addition to tuning in on WKYC to learn about Dr. Vanek and his practice, individuals can visit his website, http://www.paulvanekmd.com, to directly make contact with his office and schedule a consultation. Additional information regarding some of Dr. Vanek's specialties are available on his associate websites; details regarding VASER Liposelection® and VASER Shape can be found on http://www.mentorcosmeticsurgery.com, and to learn about eyelid and brow lift surgery, please visit http://www.mentorplasticsurgery.com.
Dr. Vanek is board certified by the American Board of Plastic Surgery (ABPS) and the American Board of Surgery (ABS). In addition, he is a fellow of the American College of Surgeons (ACS) and a member of the American Society of Plastic Surgeons (ASPS).
###