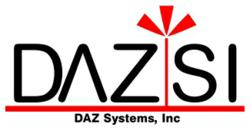 With years of Oracle Accelerate experience, DAZ brings its knowledge and expertise to the world-class Hyperion Planning Suite of products.
El Segundo, CA (PRWEB) June 24, 2011
DAZ Systems, Inc., one of the largest independent Oracle Accelerate Platinum partners in the Oracle Partner Network announced today that they continue to expand their Oracle practice throughout North America with their latest addition, Enterprise Performance Management (EPM). DAZ currently has implemented Oracle's Portfolio of Applications since 1998 and has been in the Oracle Ecosystem for the last 16 years and has built its success by leveraging Oracle Accelerate solutions. Oracle has recognized DAZ as having the expertise in delivering services focused on Enterprise Performance Management (EPM), specifically in the arenas of budgeting, planning and financial management.
"With years of Oracle Accelerate experience, DAZ brings its knowledge and expertise to the world-class Hyperion Planning Suite of products. We believe this solution will offer companies of all sizes the opportunity to efficiently deploy Hyperion's planning and budgeting system as a compliment to their existing back office systems", said Leslie Kramer, Hyperion Practice Manager, DAZ Systems, Inc.
"Oracle Accelerate solutions combine our world-class applications with Oracle Business Accelerators and knowledgeable partners to deliver complete, industry focused solutions that are affordable for midsize organizations," said Mark Johnson, Vice President, Oracle Accelerate for Midsize Companies. "The industry expertise and reach provided by our partners is critical for companies looking to own specially tailored solutions for their industries."
About Oracle Accelerate
Oracle Accelerate is Oracle's approach to provide rapid implementation business software solutions to midsize organizations. Oracle Accelerate solutions include Oracle's enterprise-class software delivered with Oracle Business Accelerators by expert implementers. Oracle Business Accelerators are rapid implementation tools, templates and industry- and geography-specific leading practice process flows to help dramatically reduce implementation time, complexity, cost and risk.
About DAZ Systems, Inc.
DAZ Systems, Inc. is one of the largest independent Platinum partners in the Oracle PartnerNetwork in the US. With more than 350 implementations, including the Oracle E-Business Suite, Oracle On Demand, Oracle Transportation Management, Oracle Business Intelligence Suite Enterprise Edition, Oracle's Demantra, Oracle's Agile and Oracle's Siebel, DAZ Systems, Inc. brings a new perspective to mission critical business systems and consulting services. With a rich understanding of Oracle technology, DAZ has delivered over 300 mission critical Oracle based solutions to Fortune 1000 and medium sized enterprises. In addition, DAZ has adopted the Oracle Accelerate solution methodology and is certified on Oracle Business Accelerators for High Tech Manufacturing, Clean Energy, Apparel and Footwear, CPG (Consumer Product Goods), Software, Life Sciences, Process Manufacturing, Agile, Multi-Channel (Retail, Direct Marketing, B2C) and Distribution.
For more information, visit http://www.dazsi.com.
About the Oracle PartnerNetwork
Oracle PartnerNetwork (OPN) Specialized is the latest version of Oracle's partner program that provides partners with tools to better develop, sell and implement Oracle solutions. OPN Specialized offers resources to train and support specialized knowledge of Oracle products and solutions and has evolved to recognize Oracle's growing product portfolio, partner base and business opportunity. Key to the latest enhancements to OPN is the ability for partners to differentiate through Specializations. Specializations are achieved through competency development, business results, expertise and proven success. To find out more visit http://www.oracle.com/partners.
Trademarks
Oracle and Java are registered trademarks of Oracle and/or its affiliates.
###