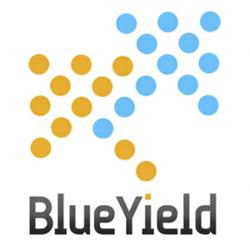 Mission Viejo, CA (PRWEB) June 23, 2011
BlueYield, a consumer auto finance lending exchange and leading provider of private-label affinity automotive financing programs, today announced the re-launch of its corporate web site BlueYield.com. The redesigned web site focuses on the exceptional value offered by the BlueYield automotive lending exchange.
The BlueYield web site connects borrowers with exceptional value available in the automotive finance marketplace through its unique lending exchange. New vehicle financing increased about 1.74% from the fourth quarter of 2009 to the fourth quarter of 2010, according to Experian Automotive, indicating that the automotive market is beginning a slow recovery.
"The new BlueYield.com site better aligns our online presence with our corporate strategy," said BlueYield CEO Jeffrey Danford. "The site serves to describe the full breadth and depth of our product offerings to consumers, affinity partners, lenders, and lead providers, and reinforces our unrivaled position in the market."
"There are tremendous savings opportunities in the automotive finance market today. Our lending exchange provides consumers with unprecedented access to hyper-competitive financing rates and very attractive terms," said Danford. "Our goal is to bring consumers, affinity partners, and lenders together in a more efficient market model. This benefits consumers by providing them with exclusive access to the very best rates and terms available in the market today."
The site's improved navigation and concise presentation offers visitors direct access to the exchange. Consumers can access the exchange through one of BlueYield's branded web sites, or complete a loan application by clicking the "apply now" button. Affinity partner organizations can access information on becoming a partner, and then begin leveraging the power of auto financing as an extension of their brand. Furthermore, lenders can learn about the benefits of joining the exchange to manage and distribute their products.
About Blue Yield, LLC
BlueYield is a "direct-to-consumer" auto finance lending exchange, delivering exceptional value to our affinity partners, consumers, lenders and lead sources. The company deploys proprietary technology, sophisticated processes and high-touch service to create a unique experience for consumers seeking an alternative to dealer-sourced financing. BlueYield's advanced technical capability combined with a national network of established lenders creates an efficient platform for marrying the automotive finance needs of borrowers with the financial resources of lenders. BlueYield delivers robust financing solutions through affinity partners such as AAA and Hertz; lending partners Anheuser-Busch Employees' Credit Union and Arizona State Credit Union; as well as powering the online brands AffinityAutoLoans.com, BlueMonkeyJunction.com, and AutoClubFinance.com.
# # #