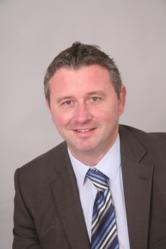 Growth has been particularly boosted by the introduction of new business sectors, including Extreme and Wireless
Worcestershire, UK (PRWEB UK) 23 June 2011
Today the company is recognised globally as a specialist designer and manufacturer of complex control devices and, as .steute UK & Ireland's general manager Steven Hill explains: "Growth has been particularly boosted by the introduction of new business sectors, including Extreme and Wireless, in which we are already gaining an excellent reputation."
This development is also reflected in .steute's recent restructuring, during which the company's entire product range was divided into four sectors – Automation, Meditec, Wireless and Extreme.
In addition to 'Automation' and 'Meditec', both of which were in existence before the restructuring, the new 'Wireless' sector features wireless control devices that are designed specifically for use in applications including industrial automation and the building services industry. The 'Extreme' sector incorporates all switchgear specifically designed and developed for use in environments such as high and low temperatures or pressures, explosive zones, offshore platforms and where machinery is subjected to high levels of vibration.
To mark its anniversary year, .steute is expanding its headquarters in Germany to include a new development centre, production facility and warehouse. Assembly sites in Brazil and China are also expanding to enable the company to react even faster to customer requirements in rapidly growing global markets.
###