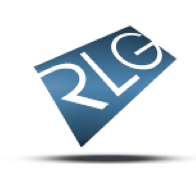 New York, NY (PRWEB) June 27, 2011
Topamax is the brand name for the drug topiramate, an anticonvulsant generally prescribed, either alone or in combination with other drugs, to combat seizures associated with epilepsy and Lennox-Gastaut Syndrome. Additionally, it may be prescribed for the prevention of migraine headaches. Topamax was first developed by Ortho-McNeil Neurologies and Noramco, both divisions of Johnson & Johnson. The drug received U.S. Food and Drug Administration approval for the treatment of seizures in 1996, and for migraine prevention in 2004. Over the last ten years, however, the drug has also been studied and used to treat conditions ranging from bipolar disorder to bulimia to alcohol dependence to weight gain associated with anti-depressants— despite that it has only been FDA-approved for two original purposes.
Recently, studies have revealed that Topamax appears to cause an increase in suicidal tendencies and might also have serious adverse effects on unborn babies, according to a Drug Safety Communication issued by the FDA on March 4, 2011. The FDA communication provides that data have shown that babies born to mothers taking Topamax are 20 times more likely to be born with defects, specifically a cleft lip or a cleft palate. This risk becomes even more significant when coupled with evidence that Topamax may also decrease the effectiveness of oral contraceptives, thereby increasing the risk of pregnancy while on Topamax.
A recent study undertaken at the Obesity Clinical Trials Program of Duke University Medical Center observed the effectiveness and safety of controlled doses of the drugs phentermine and topiramate on overweight subjects. In the study, overweight adults with two or more additional risk factors (hypertension, dyslipidaemia, diabetes or prediabetes, or abdominal obesity) were randomly assigned to take a placebo or either a high or low dose of phentermine with topiramate. Each subject was put on a diet and exercise plan to be followed while taking the drugs. After about a year, the placebo group had lost 3 pounds on average. Those who had taken phentermine with topiramate, however, had lost considerably more weight. The group who had taken the smaller dosage had lost an average of almost 18 pounds; the higher dosage group had lost more than 22 pounds. The most common side effects reported in the study are dry mouth, paraesthesia (tingling or numbness of the skin), constipation, insomnia, dizziness, and dysguesia (distorted sense of taste). Adverse events related to anxiety and depression were also reported. Nevertheless, the after-study report concludes that the weight loss benefits might be worth the risks that the drugs carry.
The Rottenstein Law Group is imploring anyone who has taken Topamax and suffered any severe adverse side effects, including harm to a newborn child, to visit the firm's http://www. topamaxbirthdefectlaw.com [Topamax Lawsuit Information Center __title__ ] at http://www. topamaxbirthdefectlaw.com. The site has features that allow for easy sharing, including links for automatic posting on Facebook and Twitter, specifically to enable visitors to spread the word about the dangers of Topamax.
About The Rottenstein Law Group
The Rottenstein Law Group is a New York-based law firm that represents clients in mass tort actions. The firm was founded by Rochelle Rottenstein, who has more than two decades of experience as a lawyer, to represent clients in consumer product injury, mass tort, and class action lawsuits in a compassionate manner. http://www.rotlaw.com
Contact:
The Rottenstein Law Group, LLP
Rochelle Rottenstein, Esq.
1259 Veeder Drive
Hewlett NY 11557
(212) 933-9500 (office phone)
(212) 933-9980 (facsimile)
rochelle(at)rotlaw(dot)com
http://www.rotlaw.com
###