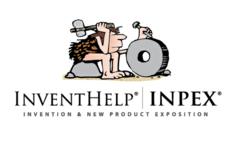 Pittsburgh, PA (PRWEB) June 24, 2011
InventHelp's INPEX, America's Largest Invention Trade Show, announced several award winners at the closing awards ceremony for its 26th annual show. All of the inventions were exhibited June 15-17, at the Monroeville Convention Center, minutes from downtown Pittsburgh, Pennsylvania.
The inventions that were honored run the gamut from concept to finished product, from high-tech to 'why didn't I think of that' items. Awards were presented in 45 categories ranging from advertising to toys and games, as well as special awards from both corporations and individuals. An international jury committee judges the inventions each year, and the following individuals won these special awards:

Best Invention of the Americas presented to Kousttantin Kulikov and Sergey Cheprasov for The GET (Green Eco-Trike)
Woman Inventor of the Year presented to Kendra Rivers for Keep it Klose and Namita Rautray for SAFIX™ Scrub Pad
Humanitarian Award presented to Del Huit for Crutchbuster
Innovators Cup presented to Dr. Abd-Elaziem Farouk Gad of Saudi Arabia
Grand Prix Second Runner-up, a $2,000 cash prize, was awarded to Sadeq Qassem for ALCHEMIST
Grand Prix First Runner-up, a $3,000 cash prize, was awarded to Virgil Heil for The Cool Green Machine
And the Grand Prix Award, a $7,500 cash prize, was awarded to Ross Nanotechnology, LLC for Never Wet Coatings
Additional information about the inventors and their inventions are available. A complete list of category awards is also available. Please contact Chrissa Chverchko for additional information at cchverchko(at)inpex(dot)com or (800) 424-2089, x4118.
InventHelp's INPEX is a unique trade show that showcases new products and innovations that are available to business and industry to manufacture, license or distribute. INPEX is a service of InventHelp®, America's largest inventor service company. For more information about INPEX, call 888-54-INPEX.
# # #