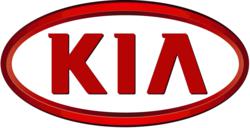 Joliet, Illinois (PRWEB) June 25, 2011
Bill Jacobs Kia is happy to announce that the 2011 Van's Warped Tour will get underway Friday (6/24) in Dallas, Texas and zigzag across the United States until it wraps up shop in Hillsboro, Oregon on August 14th. Throughout the tour, Kia Motors will be tagging along and pitching a tent, literally, called the "Soul Lounge" at every one of the 43 stops.
Inside of the Kia sponsored lounge will be a mix of live DJs as well as daily autograph sessions for devoted fans. Headlining this year's 2011 Warped Tour will be Paramore, 3OH3!, Against Me! and many other bands. On top of all the music, the Vans Warped Tour will also set up several other tents, the Soul Lounge included, that offer fans a lot of activities and attractions.
Some bands that won't be headlining the tour, but will be making appearances are as follows: A Day to Remember, Gym Class Heroes, Jack's Mannequin, Yelawolf, Lucero, Less Than Jake and The Ready Set.
Bill Jacobs Kia is excited to announce the sponsorship with this year's Warped Tour, with one show set to take place in Chicago. Bill Jacobs Joliet has all of your new Kia vehicles in the Chicago area as well as a great selection of used Kia cars in Joliet.
###