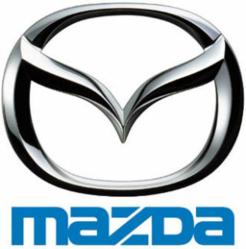 Joliet, IL (PRWEB) June 25, 2011
Mazda Motor Corporation celebrates and commends two researchers that have been awarded with the 2011 "Japan Business Federation Chairman's Award for Invention" from the Japan Institute of Invention and Innovation (JII). The "Japan Business Federation Chairman's Award for Invention" recognizes outstanding inventions that make a large contribution to the advancement of science and technology and the development of industry. At Bill Jacobs Mazda, the premier Mazda dealership in Joliet, we take pride in Mazda's continuing efforts to advance the automotive industries through technology and science.
The recipients of the award include Takakazu Yamane and Tsutomu Shigenaga. Both work in the Technical Research Center at Mazda Motor Corporation. Their invention of a new paint technology for the Three-Layer Wet Paint System won them the award.
This new system entitled the Three-Layer Wet Paint System is a one-step baking a drying coating method that applies three different layers of paint in succession. It first applies the primer coat, then the colored base coat, and finally the clear top coat. It puts on all three while the paint is still wet, without letting it dry in between. This brings a huge improvement compared to previous painting systems, Volatile Organic Compound (VOC) emissions from the paint shop decrease 45 percent and CO2 emissions are reduced up to 15 percent.
Mazda was able to achieve the reduction in VOC emissions by developing a new low-solvent paint. Its generally understood that reducing the volume of solvent in paint raises its viscosity making it unsuitable for coating a car. To maintain a low paint viscosity, Mazda shrank the size of the paint molecules; however, to avoid the issue of deterioration in glossiness or cloudy discoloration, when applying three successive layer, Mazda created an interface control resin adding it to the primer coat. By doing this Mazda was able to avoid the lengthy drying process previously required after applying the primer coat. Being able to directly apply the color base coat and the clear top coat greatly reduced CO2 emissions.
Mazda implemented the Three Layer Paint System in 2002, introducing it to all of its paint shops in Japan and overseas. Since its introduction the coating method spread through the entire automobile industry. Recently, Mazda has successfully developed a water-based paint called Aqua-tech Paint System. This further reduces VOC emission and Mazda is slowly rolling out the new paint system to its production facilities.
Bill Jacobs Mazda, the premier Mazda dealership in Joliet, stocks many of Mazda's new and innovative models. We guarantee a positive purchasing experience when you are trying to find a car. Our knowledgeable sales associates will assist you in finding the perfect Mazda vehicle for your needs and budget.
###