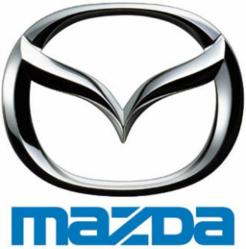 Joliet, IL (PRWEB) June 27, 2011
Mazda Motor Corporation announced that it has signed a formal agreement and begins to prepare for construction of a new Mazda vehicle production facility in Mexico. This is done in alliance with Sumitomo Corporation. Through this new joint venture, Mazda and Sumitomo will combine their individual strengths in order to bolster both companies' business in the rapidly growing Central American markets. The new facility in Mexico will produce vehicles for the North and South American markets. Bill Jacobs Mazda, the number one Mazda dealership in Joliet, is excited to have a larger inventory of vehicles that will be available when the new production facility is completed.
The Mexico production facility is planned to act as a compact vehicle manufacturing hub, and will include production of both vehicle and engine assembly plants. It will be built in Salamanca city, Guanajuato state, 250 kilometers northwest of Mexico City. Mazda and Sumitomo plan for operations to initiate in the fiscal year 2013 as well as plans for an annual production capacity of 140,000 units. The new facility will produce Mazda2 and Mazda3 models.
Mazda will expand its strategy to the rapidly expanding Brazil. In only five years new car demand doubled to approximately 3.5 million units. This makes Brazil the fourth largest automobile market behind China, the United States and Japan. Mazda plans to open a sales company in fiscal year 2012, before the Mexico plant is completed.
Takashi Yamanouchi, Mazda's Representative Director, Chairman of the Board, President and CEO, said, "Since Mazda entered the Mexican market in October 2005, our sales results have steadily improved, and in 2010 we set a new record for both sales volume and market share. Building on this success, and by leveraging Sumitomo Corporation's extensive experience and knowledge of emerging markets, we will continue to strengthen our business in Mexico and throughout Central and South America, including the rapidly growing Brazilian market. These initiatives are part of Mazda's plans to achieve its mid- to long-term goals for emerging markets."
Bill Jacobs Mazda, the premier Mazda car dealership in Joliet, has many of Mazda's newest and innovative models on its lot for customers to test drive. They ensure a positive purchasing experience when customers visit. With the help of their informative and friendly sales staff, people will find the car for their needs and budget.
###