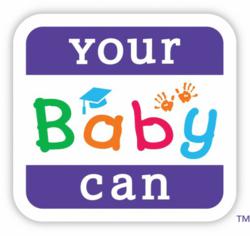 "Children will carry with them for many years to come the tools, concepts, connections, and love of learning they gain from this wonderful series. A true gift!"
Carlsbad, CA (PRWEB) June 23, 2011
The Tillywig Toy Awards Program releases yearly reviews to consumers, retailers, and media, showcasing the best new games, toys, and other children's products available on the retail market.
This year, Your Baby Can Discover! and Your Child Can Discover! have each been honored with Brain Child Awards for educational excellence. The programs incorporate multi-sensory learning techniques to introduce early learning concepts.
Your Child Can Discover! is a fun & engaging program that includes DVDs, Lift-a-Flap Books, and games to introduce children to shapes, patterns, numbers, colors, prepositions, and music. Explore a whole new world of learning with your child today!
"Children will love this DVD and book set because it's exciting and entertaining. Parents will love it because it so effectively teaches children essential early learning concepts," says Tillywig. "Children will carry with them for many years to come the tools, concepts, connections, and love of learning they gain from this wonderful series. A true gift!"
Your Baby Can LLC encourages learning through creative play with an assortment of interactive games and activities to assist parents as they bond with their children to make the learning process a fun and memorable experience for the whole family.
Learn more about Your Child Can Discover! at: http://www.YourChildCanDiscover.com
Discover other great Your Baby Can products at: http://www.YourBabyCanRead.com
Check out Your Baby Can Read on YouTube
Visit Your Baby Can Read on Facebook
###