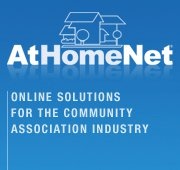 Our business has doubled with the help of this powerful solution.
Suwanee, GA (PRWEB) June 23, 2011
AtHomeNet, Inc. has been recognized by web-based CRM solutions provider, Salesforce as a success story with a profile on the Salesforce website. Salesforce, a tool used by many Fortune 100 companies, helps businesses of all sizes manage communication with their clients and handle a variety of tasks within the company, connecting all departments including sales, marketing, production, and customer service with cases.
AtHomeNet closed their 200,000th case earlier this year and announced the milestone on their company blog, AtHomeNet 360, and posted updates on other social media websites including Facebook and Twitter. Salesforce was notified about the important milestone in AtHomeNet's history, and selected the company to be showcased on their website as a success story.
"We have utilized Salesforce in almost every aspect of our business, from the management of support cases and the distribution of our monthly newsletter with the Salesforce application, Vertical Response," said AtHomeNet founder and CEO, Susan Sanders. "Our business has doubled with the help of this powerful solution."
The case study, available on Salesforce.com, details the ways that AtHomeNet utilizes Salesforce for their Sales and Support efforts, presenting the problems the company faced prior to implementing the system and the solutions that Salesforce was able to provide. "The results have been dramatic. We've increased our sales revenues almost 30% over the past 2 years, and saved time and money through efficiencies Salesforce has provided us from travel with the Arrowpointe application to Microsoft Outlook integration," remarked director of Sales and Marketing, Mike Curtis.
AtHomeNet has experienced rapid growth this year including several new employees, and plans for a larger office space in the near future.
About AtHomeNet, Inc.
AtHomeNet® is the nation's premier provider of customized, affordable websites for communities and Professional Association Management Firms. The company was founded in 1998 by Jeff and Susan Sanders. With their HOA websites now being used in over 1.8 million homes in and more than 6 countries, AtHomeNet continues to grow as a company and enhance their services in the ever expanding world of online technology. For more information on AtHomeNet web services please visit http://www.AtHomeNet.com or contact Heather McGowen at HeatherM(at)AtHomeNet(dot)com or call 1-800-556-7852.
###