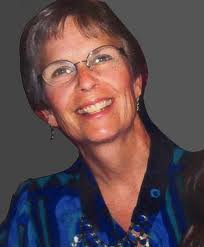 The cohort will provide a great opportunity for sustainability consultants to take their practice to the next level.
Portland, OR (PRWEB) June 24, 2011
The International Society of Sustainability Professionals (ISSP) will soon begin hosting the ISSP Consultants Cohort, a 12-month series of webinars and peer engagement designed to increase the business success of sustainability consultants and help them build a support network with other ISSP members.
The master class will be facilitated by Darcy Hitchcock, co-author of the award-winning book, The Business Guide to Sustainability and co-founder of ISSP. The class will include instruction on generic consulting skills as well as practical sustainability tools that participants can use with their clients.
Consultants who complete the program will have access to the ongoing ISSP Consultants Cohort Alumnae group, a forum to receive peer support long after the program has ended. They will also obtain use of a badge they can display on emails and websites.
Scheduled to begin in July, the ISSP Consultants Cohort will offer a combination of leading edge content and peer learning. Participants will be able to hear from experts and learn from each other. Part of the 12-month offering will be customized to the wants needs and interests of the cohort participants.
The series will include:
90-minute monthly webinars, with the presentation of tools, techniques, and guest speakers as well as time to interact with other participants for real-time problem solving and feedback.
A forum for participants to discuss issues, ideas, readings and opportunities and to deepen their relationships with each other.
Space is limited to 16 participants and cost is $900. Webinars are the second Friday of each month @ noon PT/ 1 pm MT/ 2 pm CT/ 3 pm ET (unless otherwise specified). Participants will access resources that are available only to ISSP members. ISSP memberships can be paid or renewed any time up until the start date and participants will be sent the connection information once the ISSP membership fee is paid. Interested parties can register here.
"This cohort will provide a great opportunity for sustainability consultants to take their practice to the next level." comments Darcy Hitchcock. "We also welcome people who want to form a sustainability consulting practice as a new business opportunity. It will be a great way to learn best practices and to get feedback on various business models and marketing strategies. Consulting can be a lonely profession. This cohort should help form an ongoing support network that will help these consultants be successful for years to come."
Hitchcock will be joined by a series of guest speakers who are experts in their respective fields, including:
Alan AtKisson (Stockholm, Sweden). Alan AtKisson has been working at the forefront of sustainability for over twenty years; and he has helped to initiate, guide, train, or strategically develop sustainability initiatives in many different countries. As a consultant, he has worked with clients in many different sectors as well, from small businesses to global corporations, from large cities to small islands, from UN and World Bank funded programs in Africa to US military bases. He is the author of two books, Believing Cassandra: An Optimist Looks at a Pessimist's World (Chelsea Green, 1999); and, most recently, The ISIS Agreement: How Sustainability Can Improve Organizational Performance and Transform the World (Earthscan, 2008). He is a contributing author to several other books as well, including The Natural Advantage of Nations (Earthscan, 2006) and The Future of Sustainability (Springer, 2006). His articles and essays have been widely published in magazines, academic journals, and websites.
Bruce Hazen (Portland, OR). Bruce is a career strategy and management coach who brings diverse stories from a range of non-profit and corporate roles as well as consulting experiences; his own and those of over 350 individuals and dozens of organizations who have been his clients since 1995. He helps clients clearly understand the entrepreneurial as well as the organizational versions of "being a consultant" and lays out the process of both choosing as well as implementing the choice that fits best. He has a BS in Industrial and Labor Relations from Cornell University, with an emphasis in organizational behavior and psychology and holds an MS in Clinical Psychology. He is the author of the forthcoming book The Big Three: Answer the 3 Most Important Questions to Manage Your Career for a Lifetime of Success and has recently co-authored the chapter on Career Coaching for the Sage Handbook of Coaching (2010).
Kathy Maixner (Portland, OR). Kathy is a nationally-recognized consultant who specializes in improving sales performance and communication effectiveness through her company Selling Smart and the institute of Management Consultants. With a strong background in consultative sales, Kathy established Selling Smart in 2001 and has since helped hundreds of companies to achieve their loftiest sales goals. One Portland client credits Selling Smart with helping it acquire a $7 million account that was bid on by multiple competitors. As former President of the Institute of Management Consultants in Oregon and Southwest Washington, Kathy has devoted many years to helping her clients grow their entrepreneurial endeavors, both in Portland, Oregon and Dallas, Texas. She is a sought-after sales strategist who holds a Master's Degree in Communication Studies from the University of North Texas, and who writes quarterly for the Portland Business Journal.
Joshua Skov, (Eugene, OR). Josh is co-founder and principal of Good Company and has worked in sustainability and climate change consulting since 2001. Skov has conducted carbon footprint analyses for more than forty companies, cities, higher education institutions, and innovative technologies. He is a member and the current chair of the City of Eugene Sustainability Commission.
Jennifer Woofter, (Herndon, VA). Jennifer is the founder and president of Strategic Sustainability Consulting. She draws upon a decade of expertise in the fields of corporate social responsibility, ethical investing, and organizational accountability systems to help clients make the leap between good intentions and long-term sustainable performance. She specializes in sustainability assessments and planning, and is currently working with a number of Walmart suppliers to improve their energy, waste, and water impacts. She has a Masters Degree in Strategic Leadership Towards Sustainability from the Blekinge Institute of Technology in Sweden.
About ISSP
The International Society of Sustainability Professionals (ISSP) is the world's leading professional association for sustainability professionals. ISSP is a member-driven association committed to moving the profession of sustainability forward through building strong networks and communities of practice. Formed in 2007, ISSP boasts more than 500 members from every continent in the world. Members share resources and best practices, and professional development. Webinars, Webchats, on-line classes, special reports, resource directories, salary surveys, and a professional competency study are just a sampling of the rich content offered to members. For more information about ISSP, its offerings and the upcoming ISSP Conference, please visit http://sustainabilityprofessionals.org.
###